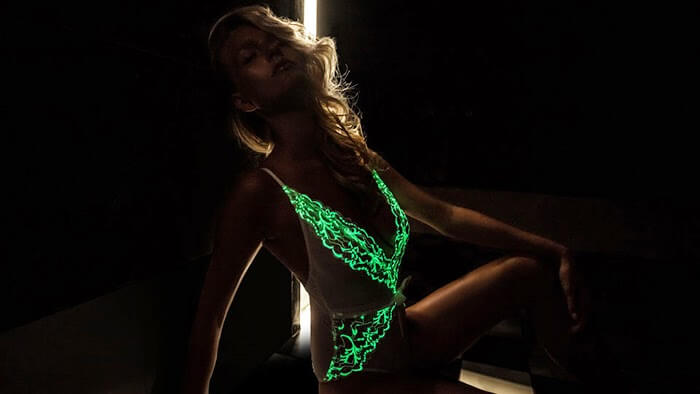 Para plantarle cara a esa frase que dice "en moda está todo inventado" llega LuminoGlow , marca australiana de lencería de lujo que, dándole vuelta y media al diseño underwear, ha lanzado una colección que brilla en la oscuridad.
LuminoGlow

, Australian brand of luxury lingerie has launched a collection that glows in the dark.
Como lo leéis y veis. Ahora ya podemos decir, literalmente hablando, que brillaremos con luz propia en las noches especiales. Y no solo es el efecto fluorescente lo que destaca de
LuminoGlow
, la marca además de invertir en "tecnología", confecciona todas sus prendas con los mejores encajes y telas italianas. De esta forma triunfar está asegurado las 24 horas. A la luz del día por los detalles exquisitos de sus diseños y de noche por la fascinante y provocativa silueta que consigue esta luminiscencia en la oscuridad.
In

LuminoGlow

collection every piece visibly exudes luxury, sensuality and panache. LuminoGlow invests in only the finest Italian lace and fabrics, which are carefully crafted into exquisite garments that are beautifully soft against the skin. Nothing is left to chance, with the glow-in-the-dark lace strategically positioned to complement the lingerie and accentuate the body.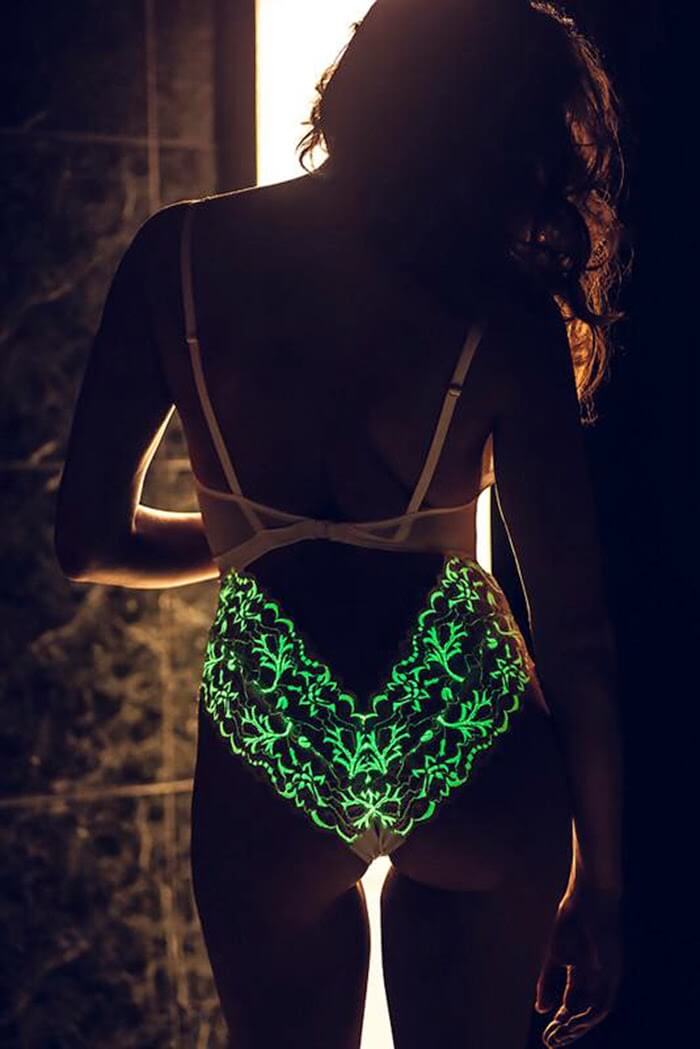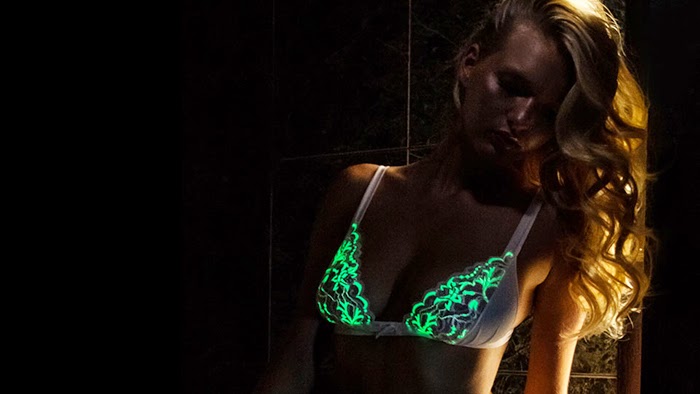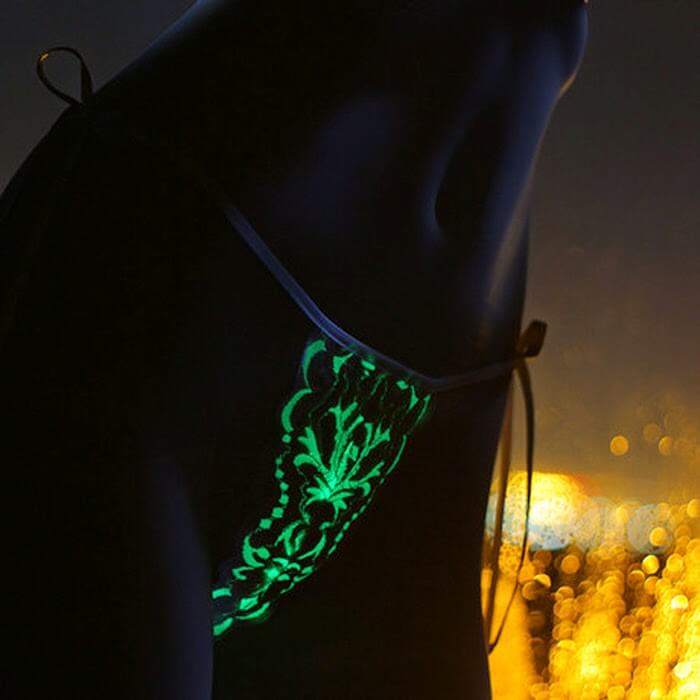 ¿Listas para brillar más nunca?
Ready for shining more than ever?
Más información |
Further information