No me equivocaba cuando al verla pensé que era la camiseta más bonita del mundo. Su diseñador es el mallorquín de nacimiento y newyorkino de

adopción,

Miguel Adrover

a quién tuve la osadía de escribir preguntándole cómo podía hacerme con un ejemplar. Él, logicamente, no me contestó pero sí lo hizo (y muy rápida y amablemente por cierto) su asistente Georgina Ordinas a través de un email donde, además de darme las gracias por escribirle, me explicaba que esta camiseta es una pieza única y pertenece a las arcas del

MET

(

The Metropolitan Museum of Art of New York), ahí es nada.
I was right when as soon as I saw it I thought it was the most beautiful tee in the world. Its designer is the Spanish (but New Yorker in adoption)

Miguel Adrover

to whom I dared to send him an email asking how I could get one. Georgina Ordinas, Miguel's assistant, sent me an email with the explanation that this tee is unique and belongs to

MET

(the Metropolitan Museum of Art in New York) OMG!
Pensándolo bien, el hecho de que no sea accesible la hace más especial todavía, ¿no? porque así son las verdaderas obras de arte, únicas y exclusivas. Así que mientras el MET la luce como nadie, la mayor parte de los mortales nos tenemos que conformar con llevar las típicas y mundialmente conocidas camisetas de los puestos de souvenirs. Que, todo sea dicho, se han hecho un (gran) hueco dentro del street style.
On a second thought, the fact of not being accessible makes it even more special, right? because the real works of art are unique and exclusive. So while the MET's shows it as no one, most of us have to wear the world-known souvenir tee. A tee, I must say, is so trendy in the street style.
Y cuando la calle habla, es mejor escuchar. El diseñador

Phillip Lim

lo

hizo y creó su propia versión. Con todos mis respetos, no llega al nivel de Adrover pero ha conseguido gran aceptación entre muchos fashionistas.
And when street speaks, you'd better listen. The

designer

Phillip Lim

did it and created his own version. With all due respect, does not reach the level of Adrover but he has achieved many followers among many fashionistas.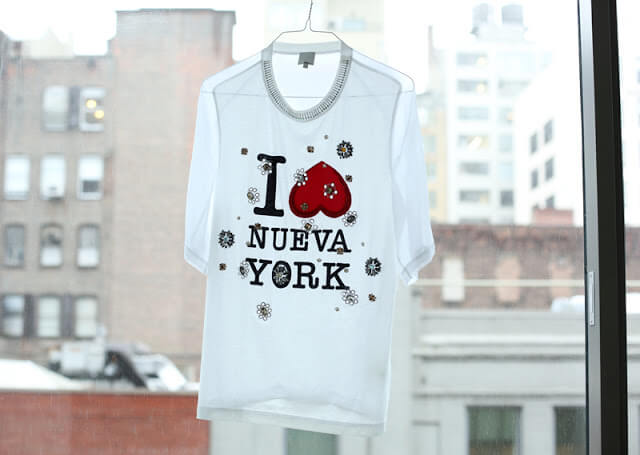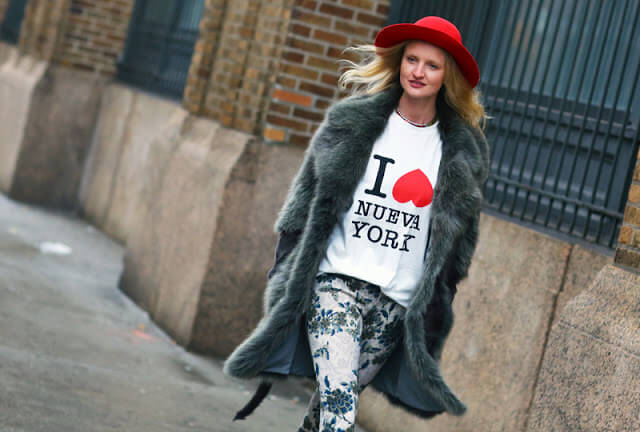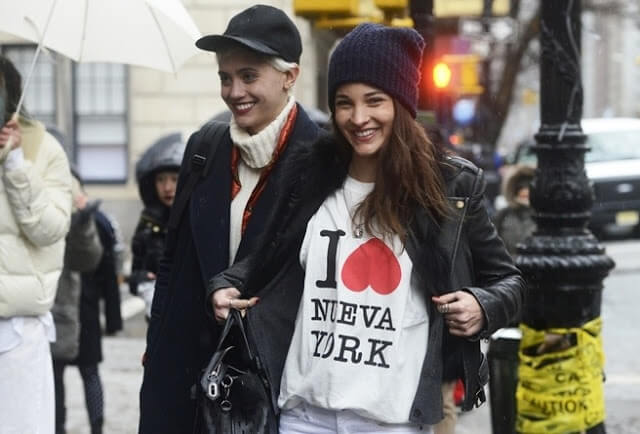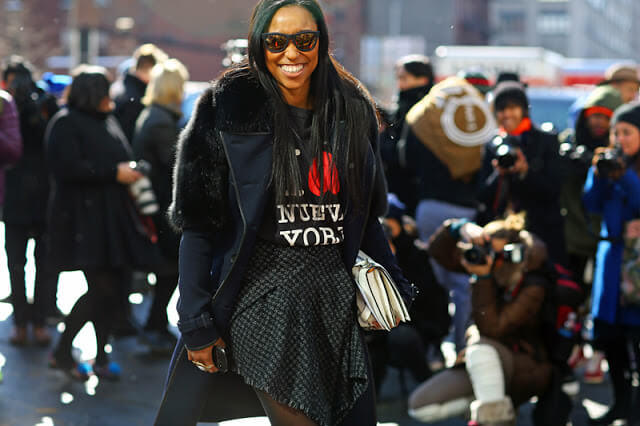 Por mi parte, inaccesible Miguel y poco convencida por Phillip, me conformo feliz y contenta llevando (y mucho) la "genuina" del turista. Tanto es así y tanta vida le doy que siempre estoy alerta de quién va o viene a la city para encargarle una. No vaya a ser que me quede sin repuesto.
Regarding myself, inaccesible Miguel's piece and not much convinced by Phillip's one, I keep wearing the souvenir model. I wear it so much that I'm always alert of anyone goes to NY to ask him to bring me one.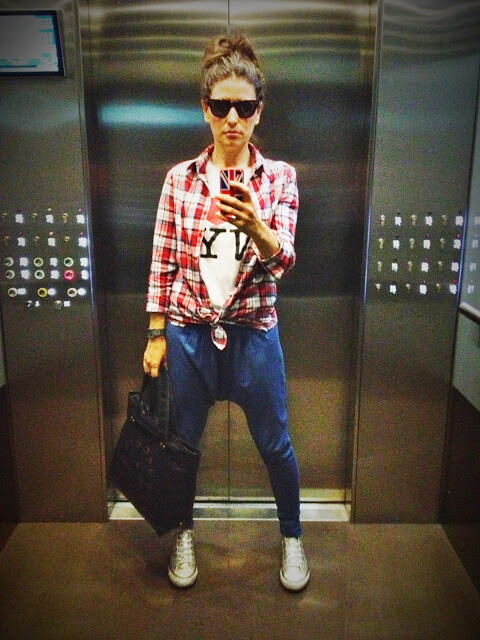 Shirt |H&M
Baggy Pants |Oysho
Bag | Marc Jacobs (from NY)
Sneakers| Silver Converse (from NY)
Sunnies | Rayban Wayfarer