La propuesta para la próxima primavera/verano de poner parches, sin orden ni concierto, que veíamos de la mano de Phillip Lim y DKNY durante la Semana de la Moda en Nueva York, no se ha hecho esperar y está tomando las calles.
The original "patches trend" for the upcoming spring/summer that we saw in the catwalk of DKNY and Phillip Lim during the last NYFW is already on the street.
El ojo que todo lo ve y que corre más que el viento, ya tiene su versión low cost con la que saciar la sed de los más fashionistas. Efectivamente, hablo de Zara .
The eye that sees everything has already available a low cost version for fashionistas. Yes, I mean Zara.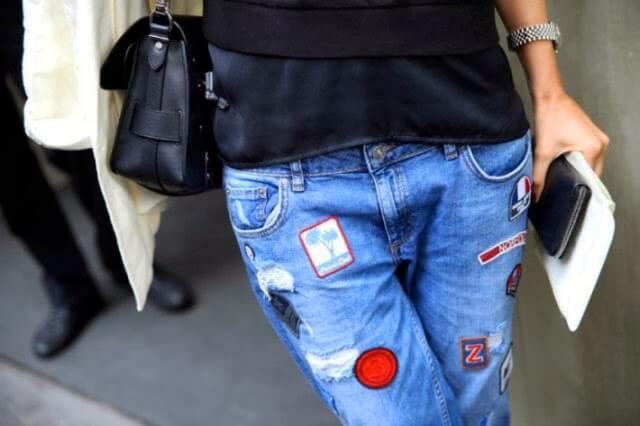 ZARA | Fuente Tumblr.com
Si te gusta la idea, pero no puedes permitirte ni un DKNY, ni un Phillip Lim y tampoco quieres formar parte del ejército que se avecina, por ésta y resto de marcas low cost que se subirán al carro, sé original y márcate un "haztelo tú mismo" o DIY. Coge unos jeans que molen y parchearlos con la colección de méritos aristocráticos de

La Condesa

. Así, además de adelantarte a lo que será el "hit" de la próxima temporada y formar parte de la nobleza, estarás apoyando a una marca 100% made in Spain.
If you love the idea, but you can't afford neither a DKNY, not a Phillip Lim and also you don't want to join the whole army that soon will be dressed by low cost brands, it's time to be original and try a DIY. Grab a pair of jeans and do the "patching" with the amazing aristocratic collection of the spanish designer

La Condesa

.