Viajar nunca fue tan chic. Louis Vuitton ha creado el complemento perfecto para unas vacaciones de lo más glamurosas." Travel Book", una serie de cuatro libros de viajes con escala en Nueva York, París, Isla de Pascua y Londres, cada uno ilustrado por un joven talento internacional y donde sólo tienen cabida las mejores direcciones de alojamiento, compras, restaurantes y lugares para tomar una copa.
T
r

avelling has never been so chic. Louis Vuitton has created the perfect accessory for the most glamorous holidays. A series of city travel books as

New York, Paris or London illustrated by young international talents will just include the very best addresses of where to stay, shop, eat and drink.
Mi favorito, el "Travel Book" de Londres, acaba de ponerse a la venta y es obra de la artista japonesa Natsko Seki conocida por su técnica en la que fusiona dibujo y fotografía.
My favourite, the London guide, has just been launched in stores and its draws are by Japanese illustrator Natsko Seki known for her fusion of hand-drawing and photography.
Qué ganas de viajar. ¿Nos vamos a Londres?
Can't wait!. Shall we go to London?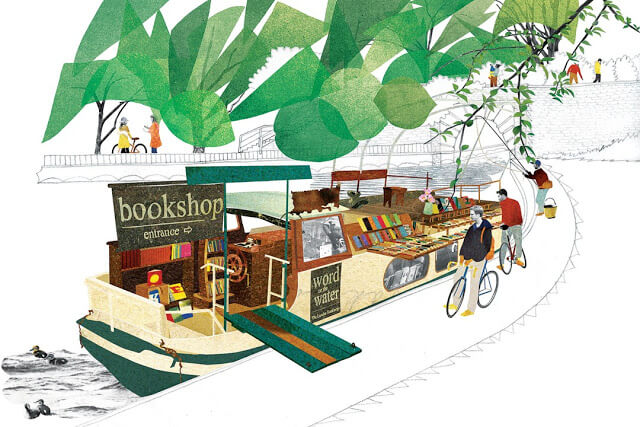 London's Regent's Canal

London's red telephone boxes


London's Mayor's Office


London's Bank of England

Más información |

More information