Si dicen que el tiempo es oro y que somos adictos al "tic tac", ¿por qué entonces en nuestras muñecas últimamente sólo hay cabida para pulseras y más pulseras? Lo sé, lo marca la tendencia. Pero como yo tengo mis más y mis menos con esa palabra, prefiero optar por algo distinto: dos relojes juntos, sí dos. Masculinos, femeninos, grandes, pequeños, modernos, antiguos... no hay reglas, entre ellos se respetan y siempre quedan bien. Además, añadiendo según y qué pulsera se consiguen estilos muy variados y ese efecto óptico de toda la muñeca cubierta, que tanto se lleva ahora, pero de una forma completamente diferente. Restémosle importancia al tiempo y juguemos con él. Tal vez así, el gesto de mirar o dar la hora se convierta en algo divertido.
It says time is gold and also that we are addicted to "tic tac". Then, why lately in our wrists there is only room for bracelets and more bracelets? I know it's a trend. But as I don't believe in that word so much, I prefer to wear something different: two watches together, yes two.
Male or female style, big or small, new or old ... there are no rules, they always match well. Furthermore, with some bracelets we get a wrist full of accessories - as the trend says- but with a special touch. A much more funny touch and above all an original way to wear watches.
Let's play with watches!. Perhaps in that way seeing what time is becomes into something fun.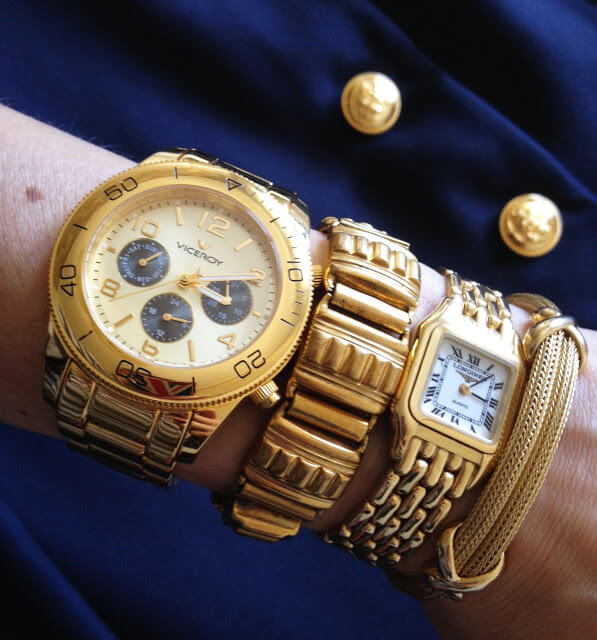 Todo al oro con pulseras vintage |

All about gold with vintage bracelets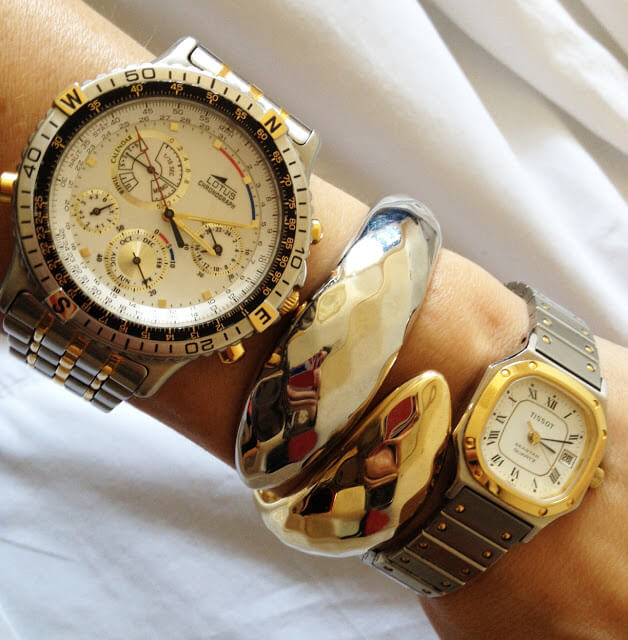 Juego de plata y oro con brazalete de serpiente
Mix of silver and gold with a snake shape bracelet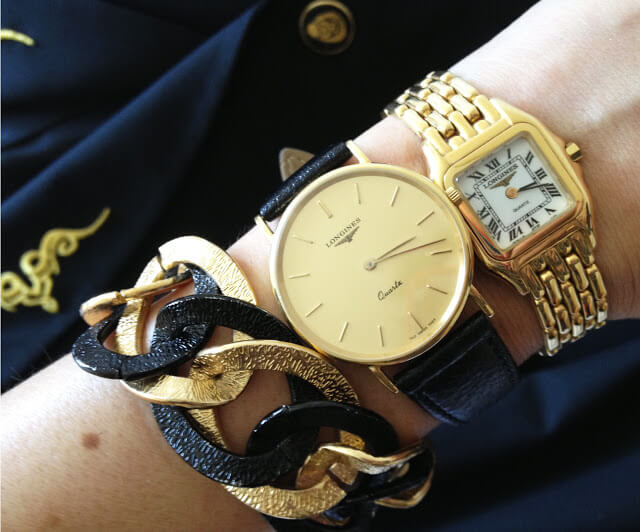 Clásico oro y negro con pulsera XXL |

C

lassic b

lack and gold with XXL bracelet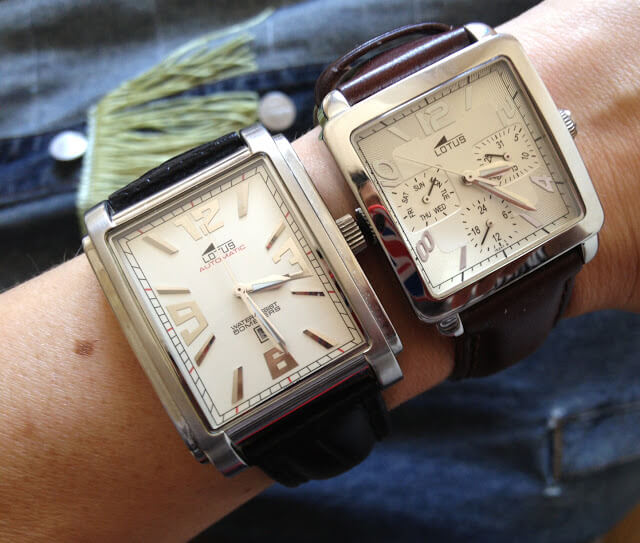 Gemelos |

Twins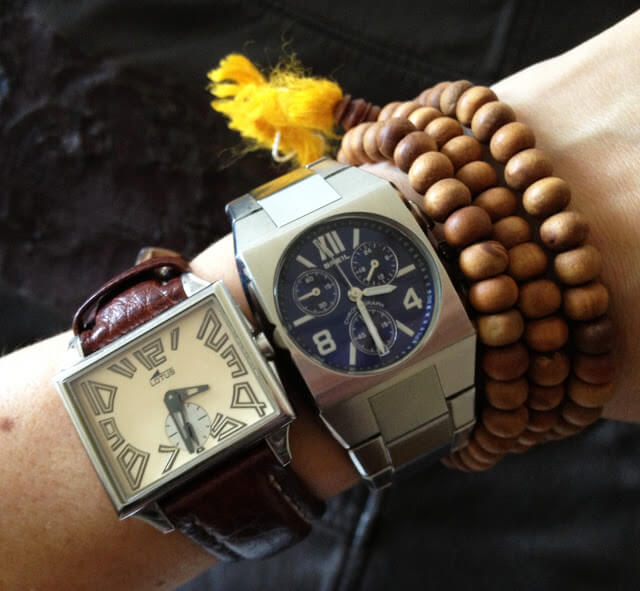 Mezcla total con un Mala del Tibet a modo de pulsera
Such a mix with a Mala from Tibet as a bracelet

Masculino vs femenino regados de acero |

Male vs female with a steel touch