Presenta su nueva colección "Carrera by Jimmy Choo" formada por cinco modelos de gafas. Todas parten de su modelo Carrera 6000 pero con el toque de diseño de Jimmy Choo como el estampado de leopardo o efecto glitter.
Presents its new collection "Carrera by Jimmy Choo" with five models. All of them based on its model Carrera 6000 but with the Jimmy Choo touch design as leopard print or glitter effect
.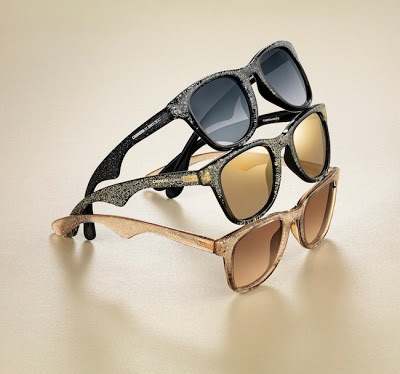 Anuncia colaboración con Maison Martin Margiela para su colección AW 13 donde cada par, pintando a mano con la icónica pintura blanca de MMG, irá agrietándose poco a poco de forma natural para desvelar el color original que hay debajo.
Announces collaboration with Maison Martin Margiela for AW 13 collection where each pair of sneakes has been painted by hand with white iconic MMG colour which will gradually crack to reveal the original color underneath.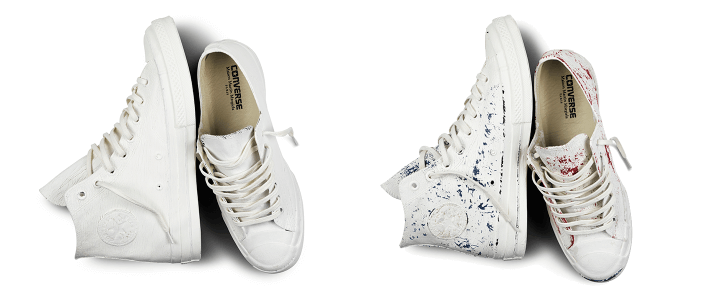 Robert Pattinson protagoniza la nueva campaña de Dior Homme junto a la modelo Camille Rowe al son de Led Zeppelin. La campaña ha sido dirigida por el cineasta francés Romain Gavras
.
Robert Pattinson is the starring of the new Dior Homme campaign together with the model Camille Rowe. The campaign has been directed by the French director Romain Gavras.
Desvela algunas fotos del "making of" de su nueva campaña con la actriz Leighton Meester, más conocida como Blair Waldorf en Gossip Girl. La marca quiere posicionarse mejor en moda y conseguir llegar a un público más joven. El eslogan de la campaña "el look más travieso" encaja perfectamente con el papel que la actriz tiene en la serie.
Shows first picture of its "making of" with the actress Leighton Meester, known as Blair Waldorf in Gossip Girl as its new image. The brand wants to get better position in the fashion world and reach younger public. The campaign slogan "the most mischievous look" fits perfectly with the role the actress has in the serial.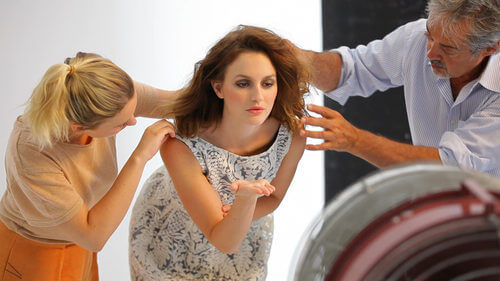 Presenta su nueva colección

AW 2013

David Beckham Bodywear

inspirada en el estilo retro de los antiguos vestuarios de deporte londinenses.
Presents its new collection AW 2013 "David Beckham Bodywear" inspired on the retro style of the old locker rooms in London.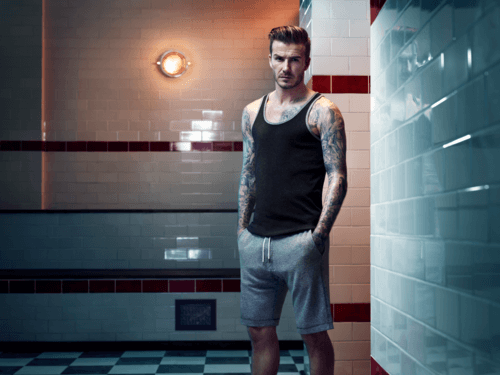 Celebra su 25 Aniversario, en colaboración con el Ayuntamiento de Madrid, presentando del 1 al 30 de septiembre, la exposición urbana "Vogue 25 años" coincidiendo con la V Edición de la Vogue Fashion's Night Out. Ubicada en la calle Serrano hace un homenaje a los fotógrafos más reconocidos de la industria de la moda como Testino, Webber o Gatti.
Celebrates 25th Anniversary in collaboration with the City of Madrid, showing from September the 1st to 30th an urban exposure called "Vogue 25 years" at the same time that the V edition of the Vogue Fashion's Night Out. Located on Serrano gives homage to the most renowned photographers of the fashion industry as Testino, Webber or Gatti.

Foto del primer número de Vogue España |

Vogue Spain first edition
Inaugura su nueva temporada de exposiciones con "Backstage" proyecto de la alemana Anna Bauer en el que recoge algunas de las polaroids donde retrata el mundo de la moda antes de un desfile. La exposición estará en Madrid hasta el 3 de noviembre en la tienda de Loewe (Serrano 26) y en Barcelona desde el 16 de enero al 16 de marzo en la Galería Loewe (Paseo de Gracia 91)
Opens its new exhibition season with "Backstage" the Anna Bauer's project with some of the polaroids where she portrays the world of fashion before a fashion show. The exhibition will be held in Madrid until November 3rd at the Loewe store (Serrano 26) and after in Barcelona from January 16th to March 16th at Gallery Loewe (Paseo de Gracia 91
)