¿Quién dice que en Madrid no hay playa? Os prometo que la hay y prueba de ello es que estuve en su inauguración el miércoles pasado. Cierto es que no se trata de una playa normal. Es una playa especial, diferente a todas las demás. Tanto es así que hasta su nombre tiene un matiz distinto. La playa de Madrid se llama playalab.
Who dares to say there is no beach in Madrid? Yes, there is, I promise. In fact I was at the opening last Wednesday. Let me say, to be honest, that this beach is special, quite different from others. Madrid' s beach is called playalab.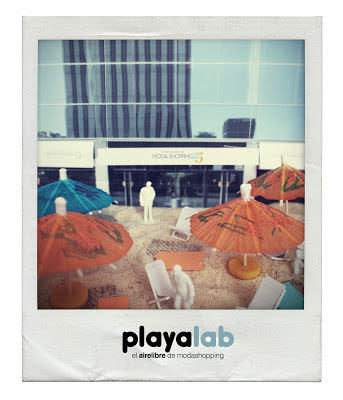 A esta playa no se va a mirar el mar, ni a hacer castillos en la arena. Tampoco se va en chanclas, ni con toalla. A esta playa se va a disfrutar de moda, mejor aún de moda española. Y, como hice yo, ¡puedes ir hasta con tacones!
You don't go to this beach for looking at the sea or building castles in the sand. Neither you go on flip flops and towel. When you are at this beach is for enjoying fashion, even better, Spanish fashion. And, as I did, ¡you can go up with heels!.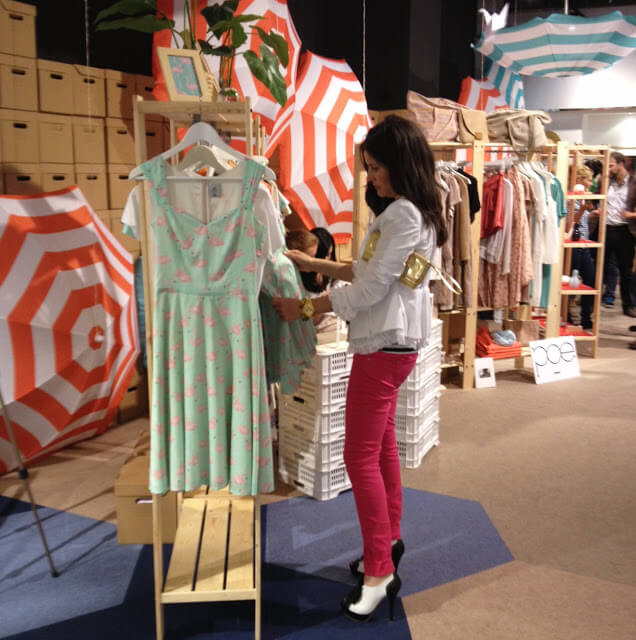 Aquí me tenéis en el corner de Planet Palmer

|

Me
at the Planet Palmer corner
Playalab es otra forma de entender la moda. Ocho marcas españolas, durante siete días, convivirán en este original espacio para acercar y presentar, personalmente por sus diseñadores, las colecciones al público. Cada miércoles estas marcas serán renovadas por otras consiguiendo así que playalab siempre sea diferente. Además, tendrán lugar actividades relacionadas con la música, la moda y la cultura que conseguirán traer el verano y el ambiente playero a los madrileños.
Playalab is an original exhibition and sales space. During three months some brands and designers will share the beach place for just one week since every Wednesday these brands will be renewed. Also, there will be many activities related to fashion, music and culture to get closer to the summer spirit.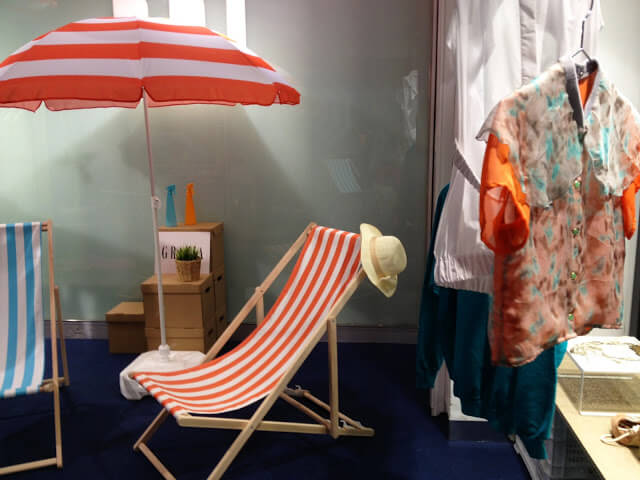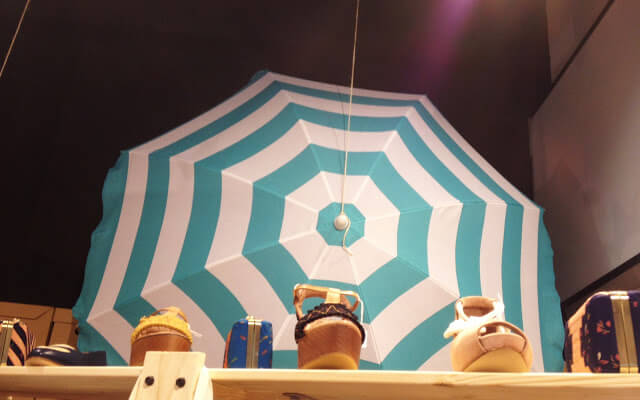 Durante su primera semana de vida, bajo sombrillas de colores y gaviotas de papel, en playalab se puede disfrutar de las colecciones de
Moises Nieto
,
MY/TE
(Mayte de la Iglesia),
Planet Palmer
(Brianda Fitz-James Stuat),
Poe
,
Herida de Gato
(María Rosendfelt

y

Jacobo García),
Jarabowtie
(Miguel Jarabo), Julieta Álvarez y Cristina Mostaza, una respresentación sencillamente maravillosa del nuevo talento español.
During the first week

, under

colorful umbrellas

and paper gulls

,

you can enjoy

the

collections

of Moises Nieto

,

MY/TE

(

Mayte

of the Church)

, Planet Palmer

(

Brianda

Fitz

-

James

Stuat

), Poe , Herida de Gato

(

María Rosendfelt and Jacobo

Garcia

), Jarabowtie

(

Miguel

Jarabo),

Julieta Á lvarez and

Cristina

Mostaza

a

wonderful

picture of the s

panish
new talent

.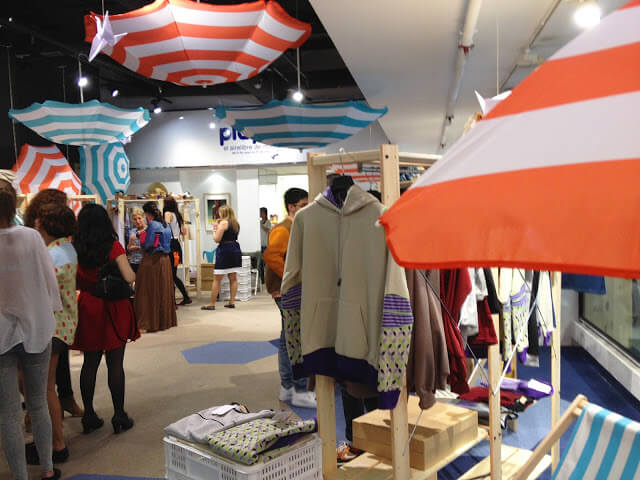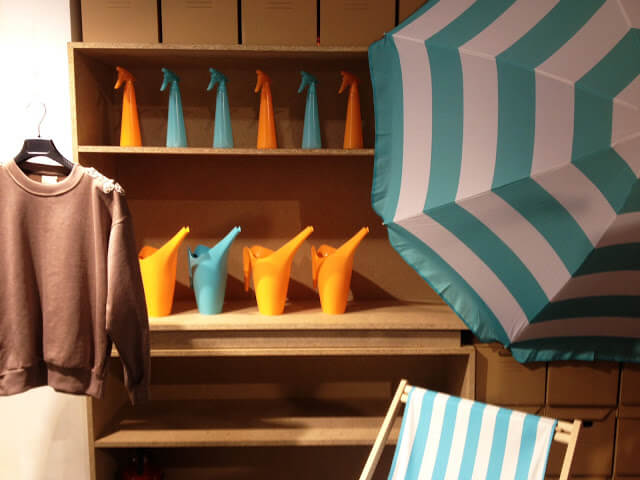 Si tienes ganas de playa y te gusta la moda española... ¡playalab!
If you feel like beach and you love fashion... Playalab!
Del 8 de mayo al 31 de julio
- Local 22- 24 y Terraza | 1ª Planta del CC Moda Shopping
Horario ininterrumpido de lunes a sábado de 10 a 21 hrs.
From May 8th to July 31st
-22-24 shop and Terrace | 1st Floor Moda Shopping
Open all day from Monday to Saturday from 10 am-9pm
Project thanks

to

Move

,

Moda Shopping

and

Grazia
Más información |

More information
www.playalab.es