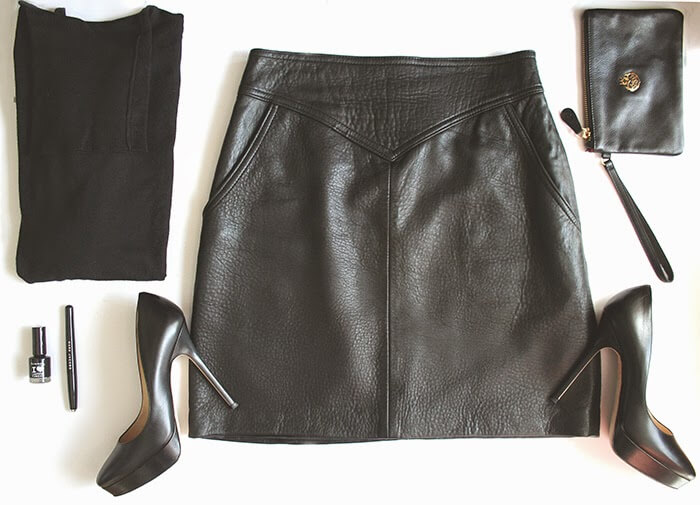 Sé que sabéis el significado de "Black friday" (si hay alguien que no lo tiene claro he

AQUÍ

su historia

) ¿Pero sabéis a qué llamo yo un "Black day or Black weekend"?
I know you know what "Black friday" means, but what about "Black day or Black weekend"?
Las fiestas navideñas han pasado sí, pero a una servidora todavía
le queda mucho por celebrar este fin de semana. Mi cumpleaños fue hace unos días y aunque lo celebré (vaya que si lo celebré) no pude hacerlo con todas mis personas favoritas, así que este fin de semana la cosa continúa. El problema es que, después de tanta celebración y looks de todo tipo, una ya no sabe qué ponerse y es ahí cuando recurro a lo que yo llamo "Black day" o en este caso "Black weekend". Se trata de ir vestida de negro de pies a cabeza tenga comida, cañas a media tarde o cena. No importa la hora del día, siempre funciona, te quitas de complicaciones y tardas cero-coma-cero en elegir "modelito" porque no hay nada más fácil (y rápido) que combinar negro con negro. Este es el look con el que hoy voy a salir a cenar. El del sábado y el domingo no lo he pensado todavía, pero os aseguro que será negro.
Xmas are over but I still have something to celebrate: my birthday.
The problem is that after so much celebration and all kind of looks, I don't longer know what to wear. Is in this moment when I use what I call "Black day or in this case black weekend": be dressed in black from head to toe because it always works, no matter the moment of the day is. Lunch, coffee, dinner... black is perfect for any occasion and also the easier color to choose an outfit. This is the one I'm wearing for dinner tonight. I don't know which one will be on saturday or sunday, but I can tell you I will be in black.