A Mario Díez la vida le sonríe y la culpa la tienen, en parte, Ángel y Pilar, sus abuelos. De él, famoso boxeador de la época, heredó su pasión por el deporte. De ella, un garaje en la madrileña calle de José Abascal. Y con ambas herencias, transformadas en forma de vida, este madrileño ha creado Run Baby Run. Un proyecto que, en tan sólo unos meses, ya está en boca de los gurús de la moda de nuestro país por ser considerado "el templo" de las sneakers.
Mario Diez is a success man and two reasons of it are Angel and Pilar, his grandparents. Angel, famous boxer gave Mario his passion for sports. Pilar a garage on José Abascal street in Madrid. And with both heritages transformed into lifestyle way, this great man from Madrid has set up Run Baby Run. A just born project that many fashion influencers are talking about as "the sneakers temple".
Foto |
Photo
© RUN BABY RUN
Fanático del espírituo americano, Mario veranea en San Francisco desde hace años. Y fue allí, tierra de las oportunidades, donde nació este sueño: dar continuidad a la pasión (casi adicción) que tiene por las zapatillas. Porque, además de propietario de Run Baby Run, Mario es un reconocido entrenador personal.
Fan of the American spirit, Mario enjoys his summer holidays in San Francisco for many years. There, land of opportunities, was where this dream was born to continue with Mario's sneakers passion (almost addictive). Because, besides of being the owner of Run Baby Run, Mario is a renowned personal trainer.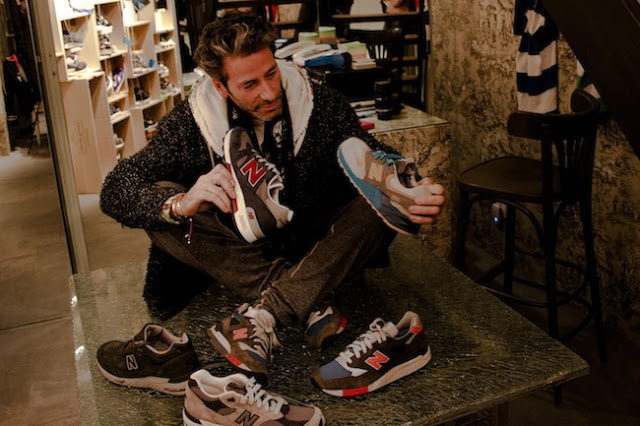 Mario Díez -
Foto |
Photo
© RUN BABY RUN
Lejos de parecerse a las tradicionales tiendas de deporte, Run Baby Run llama la atención desde que ves su logotipo según te acercas a la puerta. Un logotipo que traspasa la barrera de ser una simple marca, para convertirse en filosofía de vida. Run Baby Run significa muévete. Lucha por lo que quieres. Corre a por ello y no pares hasta conseguirlo.
Far from being the traditional sports shop, Run Baby Run draws your attention from the moment you see its logo as you walk forward to it. This logo cross the barrier of being just a brand becoming a life philosophy. Run Baby Run means stand up. Go. Fight for what you want. Run for it and don't stop until get it.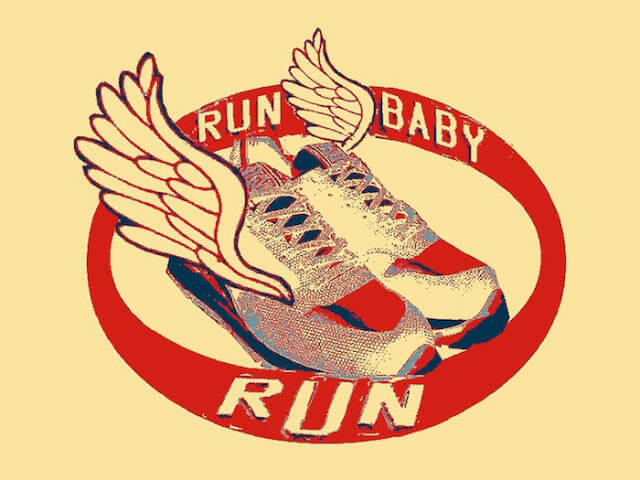 Foto |
Photo
© RUN BABY RUN
No sé si es la exquisita decoración. La puerta de cristal custodiada por el gran abuelo Campoamor. La enorme sonrisa de Isa, su Directora Comercial. O las maravillosas sneakers expuestas como si fueran obras de arte. No sé qué es. Tal vez sea todo... porque Run Baby Run engancha.
I don't know if it's the exquisite decoration. The glass door guarded by a totem with the great grandfather. Isa's smile. Or the wonderful sneakers exposed as if they were works of art. I really don't know, maybe is the effect of all together, but I can tell, Run Baby Run catches you.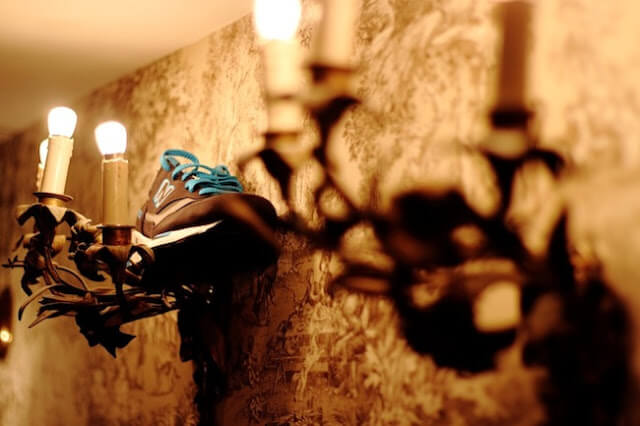 Foto |
Photo
© RUN BABY RUN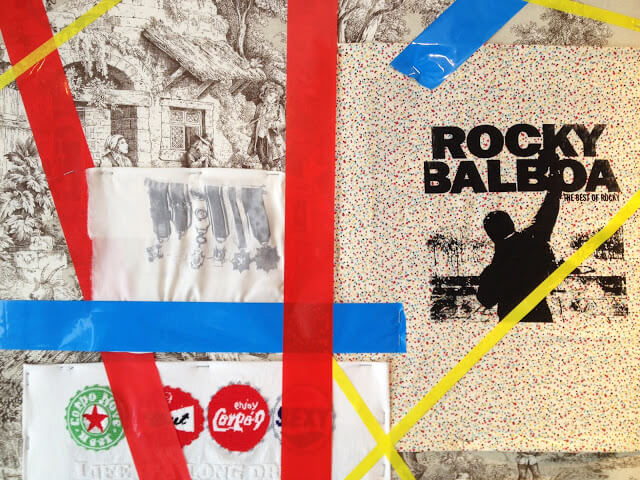 Foto |
Photo
© RUN BABY RUN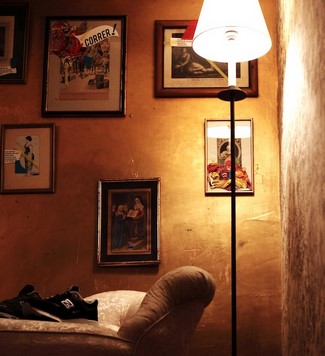 Foto |
Photo
© RUN BABY RUN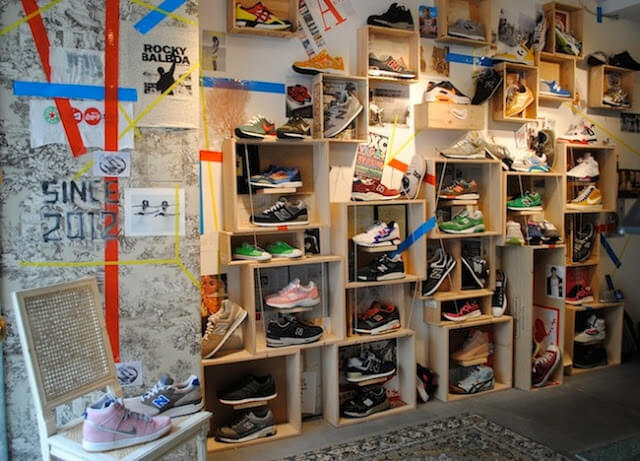 Foto |
Photo
© RUN BABY RUN
Los últimos modelos de New Balance, Nike, Asics, Adidas, Puma, piezas vintage o ediciones limitadas traidas desde muchas ciudades del mundo (modelos que sólo Mario sabe dónde se pueden conseguir) posan luciendo sus mejores galas entre cajas de vino trasformadas en originales estanterías.
The latest models of New Balance, Nike, Asics, Adidas, Puma... vintage or limited edition sneakers brought from many cities around the world (pieces only Mario knows where can be found) pose on wine boxes transformed into original shelves.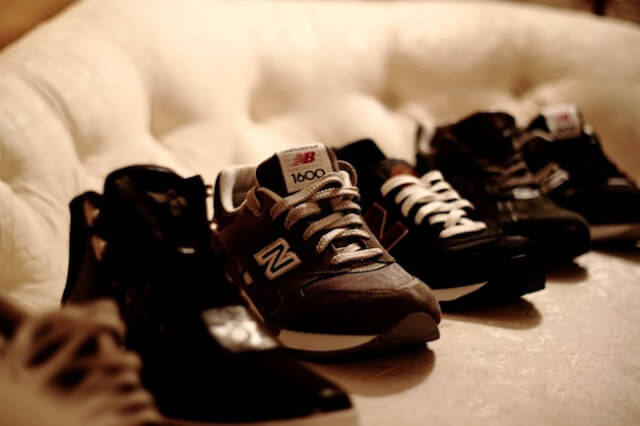 Foto |
Photo
© RUN BABY RUN
Este espectáculo visual, unido a un trato cercano y profesional donde los haya, es lo que encontraréis y, sobre todo, disfrutaréis haciéndoles una visita. Os esperan en José Abascal nº 5, Madrid.
This visual show with a friendly and professional treat is what you'll get if you visit it in José Abascal nº 5, Madrid.
Run Baby Run es una bonita historia con la mejor de las filosofías. Gracias Mario, gracias Isa, por compartirla conmigo y hacerme ver que la gente como vosotros, al frente de ideas como Run Baby Run, demuestra que es posible creer y triunfar hasta en tiempos de crisis
.
Run Baby Run is a beautiful tale and best philosophy. Thanks Mario and Isa for sharing it with me and make me see that people like you with ideas as Run Baby Run shows that believe and succeed is possible even in economic crisis.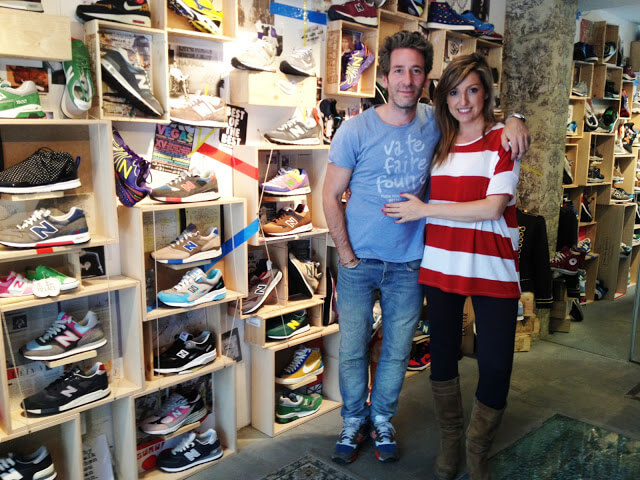 Mario Díez & Isa DK -
Foto |
Photo
© T a l e S t r i p
Más información |

More Information