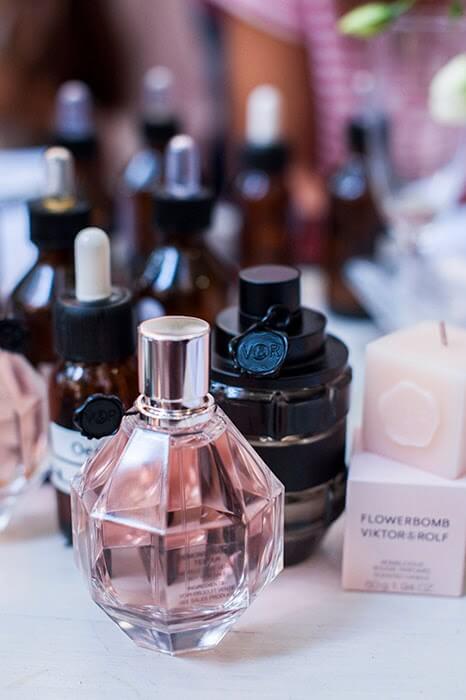 Había asistido a varias catas de vino, pero nunca a una de perfumes. Hasta que hace unos días desde

L' Oréal Lux

(y en colaboración con

Smoda

) me invitaron a la de

Viktor & Rolf

, firma de los famosos diseñadores de moda prodecentes de los Países Bajos, que se han lazando al paraiso del olor creando su primer perfume femenino "Flowerbomb" y masculino "Spicebomb".
I have attended to several wine tastings, but never to a perfume's one. Until a few days ago that I received an invitation from L 'Oreal Lux (in collaboration with Smoda magazine) to discover the Viktor & Rolf first perfumes for woman "Flowerbomb" and for man "Spicebomb".
La cata consistía en tratar de descubrir las esencias que componen ambos perfumes y crear nuestra propia interpretación. Una tarea divertida, interesante, muy minuciosa y nada (pero nada) fácil.
The tasting was about trying to discover the essences of both perfumes and create our own interpretation. A very fun, interesting and difficult task.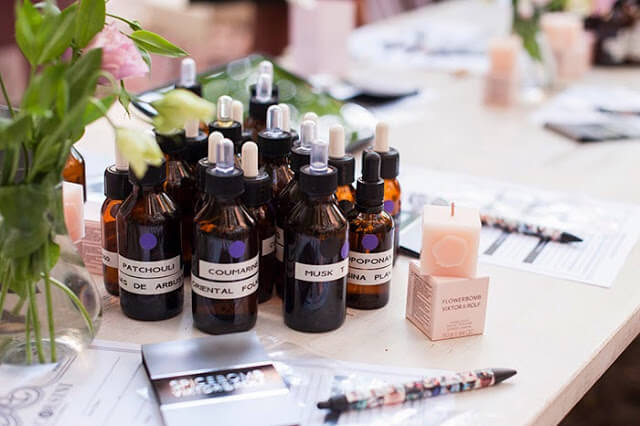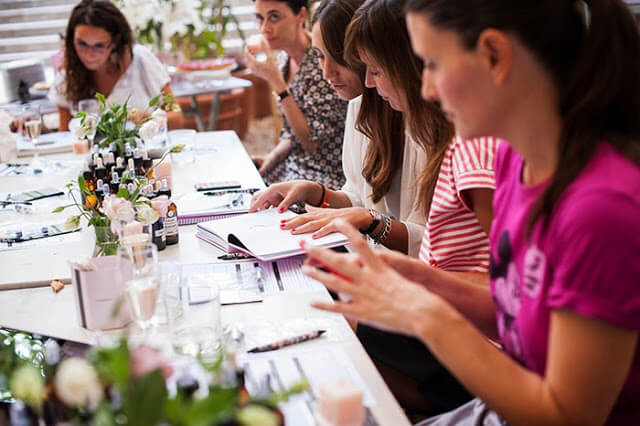 Durante todo el proceso estuvimos acompañados y asesorados por una de las mejores perfumistas de nuestro país, Ana Corsini. Ana ha participado en la creación tanto de "Flowerbomb" como de "Spicebomb" a los que denomina como perfumes de autor por lo particulares que son. Las esencias elegidas, tanto para el perfume femenino, como para el masculino se salen bastante de lo común y se dirigen a un público que valora justamente eso, ser diferente y transmitirlo con su aroma.
We were advised -during all the process- by one of the best perfumers of our country, Ana Corsini. Ana has participated in the creation of both perfumes "Flowerbomb" as "Spicebomb". The essences chosen for both are very special that's why their target is people who want to be quite different in terms of aroma.
Aprendimos que el proceso de creación de un perfume es muy largo, en ocasiones se superan hasta los dos años. Que la formulación se basa en notas de salida (aquellas que desaparecen enseguida), corazón (las que dan la personalidad al perfume) y fondo (las que perduran en el tiempo, con las que hay que tener más cuidado y donde hay que dosificar más). Y que ninguna marca desvela más de cuatro o cinco esencias del total que componen su fórmula mágica.
We learned that the process of a perfume creation is very long, sometimes up to two years. The formulation is based on top notes (those that disappear quickly), heart notes (those that give the personality to the perfume) and fond notes (which persist over the time and we must be more careful with). No brand reveals more than four or five essences of its perfume.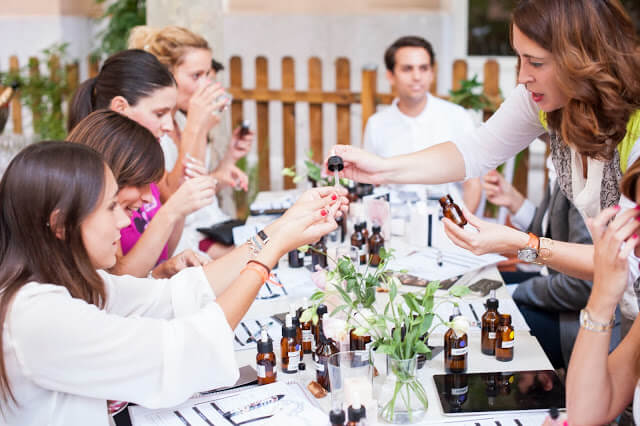 ¿El resultado final? En mi caso, y a pesar de haber olido, una a uno, todas las esencias no acerté demasiado. Sin embargo, debo decir que la interpretación que hice de "Flowerbomb" me gusta y según palabras de Ana "es un olor interesante" así que la voy a guadar (y recordar de vez en cuando) hasta que se evapore
.
The result? In my case, despite having smelled one by one all essences, I didn't succeed. However, I must say that I like my interpretation of Flowerbomb in fact in words of Ana "is an interesting smell" so I will keep it and smell it, from time to time, until it's evaporated.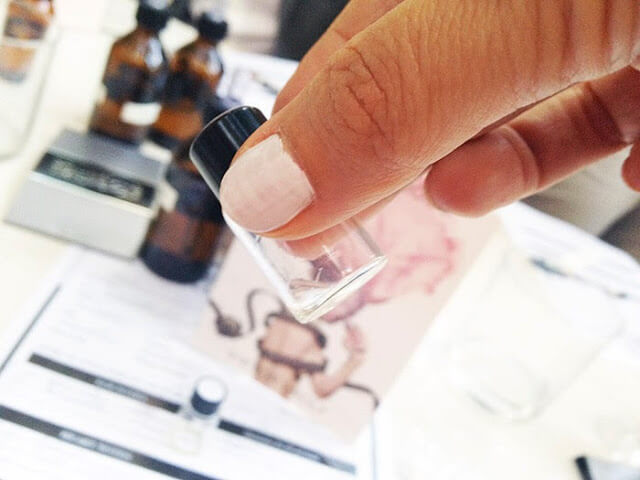 "El alma de los seres es su aroma"
El perfume
"The soul of the human beings is their essence"