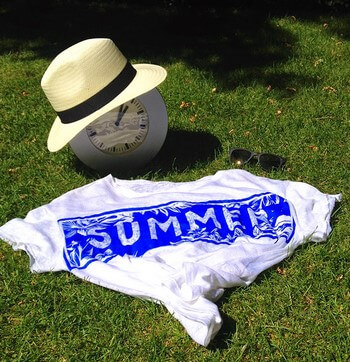 Es tiempo de deconexión. De apagar el ordenador. De quitarse el reloj y olvidarse de todo salvo de disfrutar. El blog y yo nos vamos de vacaciones, hay que cargar pilas para todo lo nuevo que viene en la próxima temporada.
Nos vemos y leemos en septiembre.
¡Felices vacaciones, sed muy felices!
Time to turn off the computer. Time to switch off the clock. Time to forget everything but enjoying the holidays. The blog and I are going on vacation until September.
See you then and... enjoy the summer!
P.D: Durante este tiempo podéis seguirme en la redes sociales
P.S. Meanwhile you can follow me on social networks