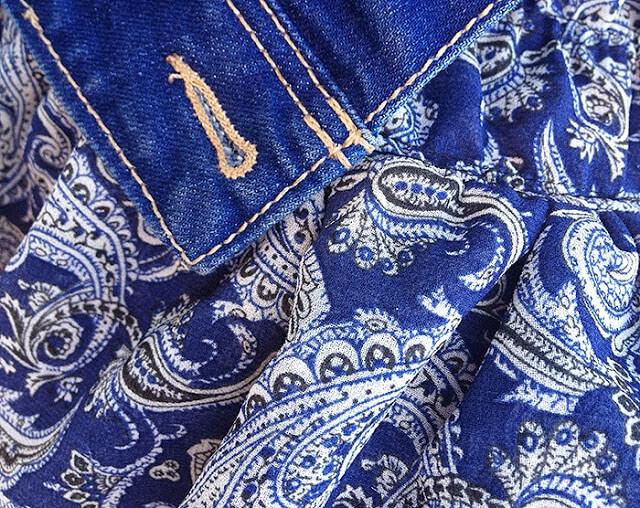 A pesar de tener más de dos siglos de edad, este estampado -cuyo nombre proviene de la India, de una región llamada Cachemira donde se fabricaban chales con un tipo de lana muy fina de cachemir- sigue estando presente en los primeros puestos de las tendencias fashionistas.
This print has more than two centuries but still being one of the top fashion trends. Its name comes from a region in India called cachemira, where they used to make shawls with a kind of fine cachemira wool.
Fue en el siglo XIX cuando su producción se hizo popular, especialmente en Inglaterra, donde lo llamaron Paisley porque así se llama el pueblo escocés donde se estableció. Y de allí, a través de diferentes técnicas, empezó a conquistar el mundo de la moda. Su
inconfundible dibujo en forma de gota de agua curva, también conocido como estampado de amebas, ha cubierto todo tipo de prendas y complementos y en todas las tonalidades y versiones posible. Hoy en día y temporada tras temporada, rara es la colección -femenina o masculina- que no cuenta con alguna pieza que luzca este histórico estampado.
It was in the nineteenth century when its production became popular especially in England. There the people called it Paisley because of the name of the scottish town where this print was mainly produced. From that time, through different techniques, the cashmere or paisley pattern began to conquer the world. Today, season after season, most of the collections for women and men use this print in their designs.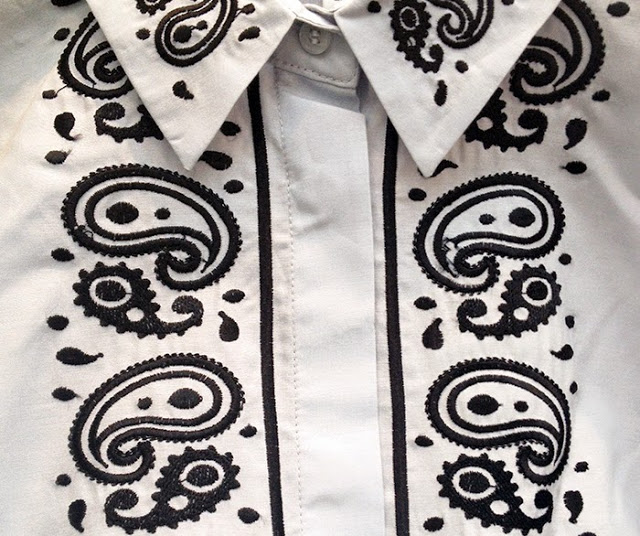 1. Falda/

Skirt

|

Mango

(old)
2. Foulard | Yokana (old)
3. Tela comprada en Nepal ahora cojín /

Fabric from Nepal turned into cushion

(old)
5. Sujetador/

Bra

|

H&M
(old)
P.D: Sirva la camisa de & Other Stories (adelanto de la próxima colección SS15) para contaros que este viernes
5 de diciembre es la
apertura de su tienda en Madrid. Las puertas del antiguo Teatriz - calle Hermosilla 15- se abrirán y darán paso a la que, según nos han contado, será una de las tiendas más bonitas de la capital.
P.S: & Other Stories is opening a shop in Madrid (Hemosilla 15 st) next december 5th.