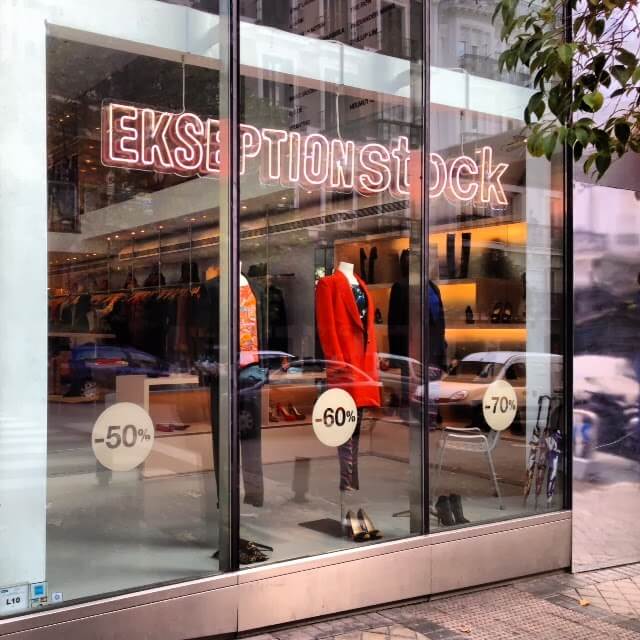 Ekseption

,

la tienda multimarca de lujo (por excelencia) en Madrid con la que algunas soñamos un día sí y otro también, ha abierto un nuevo espacio con el stock de temporadas anteriores a precios de outlet. ¿Dónde? en Marqués de Ensenada 2, (antiguo local de Marc Jacobs).
Queda poco
para que empecemos a sacar punta al lápiz y escribamos la carta a Papá Noel o a SSMM Los Reyes Magos de Oriente, así que no olvidemos incluirles esta nueva dirección porque, si hemos sido buenas, tal vez nos traigan piezas de firmas como Lanvin, Maison Martin Margiela, Balmain, Balenciaga o Céline con descuentos de hasta el 70%.
Ekseption

,

the most important luxury multibrand store in Madrid which many of us dream with, has opened a new place with the stock from previous seasons. Where? in Marqués de Ensenada street, number 2.
Soon we will be writting Santa's letter, so you'd better take note of this new address if you want to get pieces of Lanvin, Maison Martin Margiela, Balmain, Balenciaga, Celine ... with discounts up to 70%.