Recibir una invitación para asistir a un showroom de marcas españolas siempre es un lujo. Y aunque ser consumidor de firmas extranjeras resulte (casi) inevitable, ya sabéis de mi apoyo incondicional al taleno y producto español. Ese día, varias piezas de algunos diseñadores a los que más admiro se vinieron conmigo a casa, pero el GRAN DESCUBRIMIENTO (en mayúsculas y negrita) fue una marca de zapatos.
Being invited to a showroom of spanish designers is always a pleasure. So this post is about a shoe spanish brand I didn't heard about before and believe me it's amazing.
Nada más entrar los ví. No estaban precisamente en el lugar más visible, pero eran imanes de atención. Había varios modelos y dí por hecho que eran de Moises Nieto (si comparáis la foto de la cabecera del blog -carrusel de Moises Nieto de la pasada Mercedes Fashion Week Madrid- con las fotos del primer modelo de zapatos que os enseño, ¿nos os resultan parecidos?)
I saw them from the very first moment. That shoes were attention magnets. There were several models and I gave for granted they were designed by Moises Nieto (if you compare the header picture of the blog - Moises Nieto last Mercedes Fashion Week Madrid- with the next black and white shoes photos, don't you think they are very similiar?
Me fuí directa a ellos, pregunté si tenían mi número (gracias a los Dioses tenían) y toda digna, mientras me los probaba, dije:
- S
on de Moisés Nieto ¿verdad?
- No
, me respondió Ángela (responsable del showroom) son de Baltarini.
- ¿Baltarini? Pregunté. (Nunca miento, ni hago que sé lo que no sé, me parece ridículo). No conozco la marca. ¿De dónde es?
- De Elche, respondió Ángela. Y, mientras yo notaba el rubor en las mejillas por tal desconocimiento, me contó su historia. Una historia de calidad y tradición que no sólo triunfa en España (aunque yo no me haya enterado) sino que también lo hace en gran parte de Europa y es líder en México. Su piel, de las mejores de nuestro país, sus diseños (a pesar de los interminables tacones) están más que pensados para que sean increiblemente cómodos. Y creedme, lo son y sé de lo que hablo; tengo unos cuantos zapatos y no precisamente bajos.
So I went straight to them, without looking around. I asked if my number was available and thanks god it was. And meanwhile I tried them on, I asked where that brand was from. Ángela, the manager of the showroom told me that they are from Elche (Alicante) and she shared with me its beautiful tale.
A tale of quality and tradition that not only triumphs in Spain but also in Europe and México. The leather is one of the best I know, its design (despite the endless heel) is incredibly comfortable. And believe me, I know what I'm saying, I have a lot of shoes and they aren't flats at all.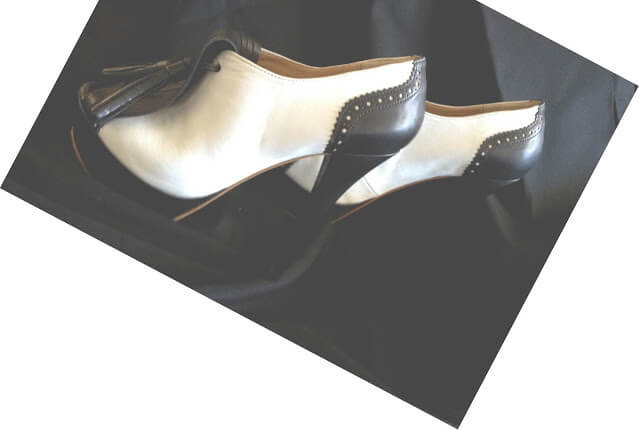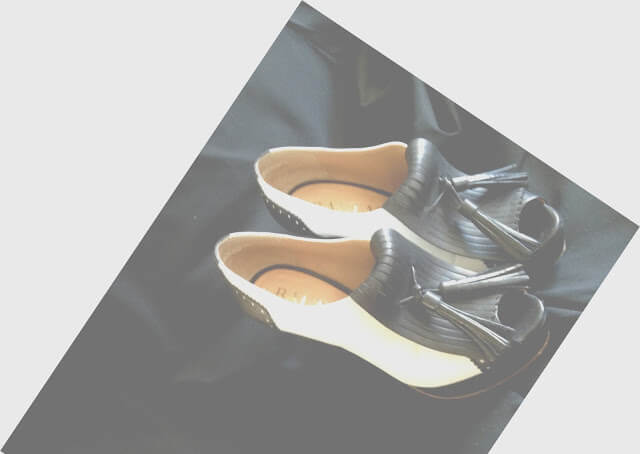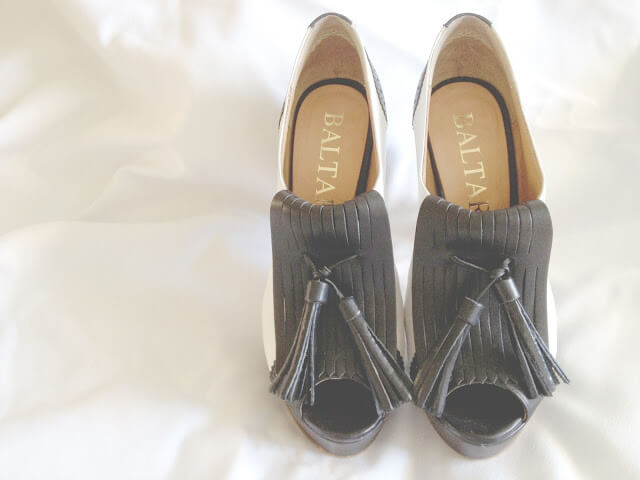 Sus colecciones muy variadas, sorprenden con cada cambio de temporada. Y la línea de cuñas es de lo más bonito que he visto en mi vida. Éstas que me compré, son de un print animal bastante inusual en un color verde agua y con un toque de brillo, que llaman la atención allá por donde las llevo.
Its collections are quite different in each season. Funny colours and very original designs. I love everything about Baltarini. In addition, the wedges' line is so special. The model I bought draws the attention everywhere I go with its blue-green animal print with a touch of shimmer.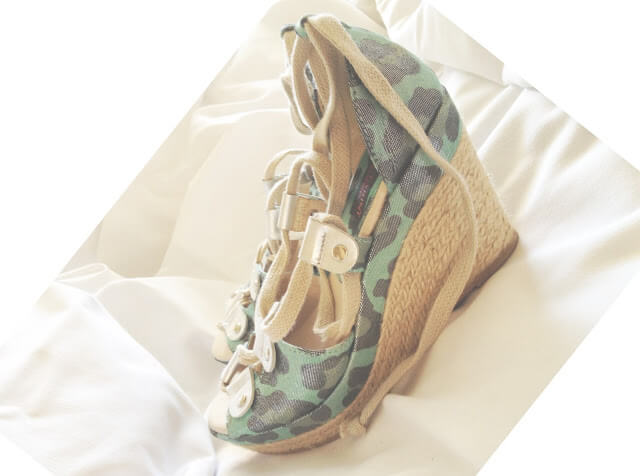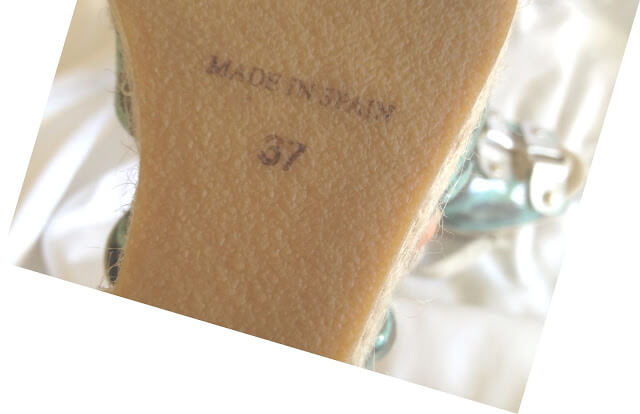 Y así termina la historia de cómo, en una mañana de primavera, Baltarini pasó de ser una gran desconocida en mi vida, a formar parte de mi lista de favoritos por tener una pasada de zapatos, los mires por donde los mires, y además, por estar hechos en España. Yo
que creía saber un poquito sobre moda y, en especial, sobre zapatos...
Es momento de admitirlo:
"Sólo sé que no se nada" ¡cuánta razón en tus palabras amigo Sócrates!.
Baltarini is my new fav spanish shoe brand because all its models are amazing anywhere you look at them from.
Más información |

More information