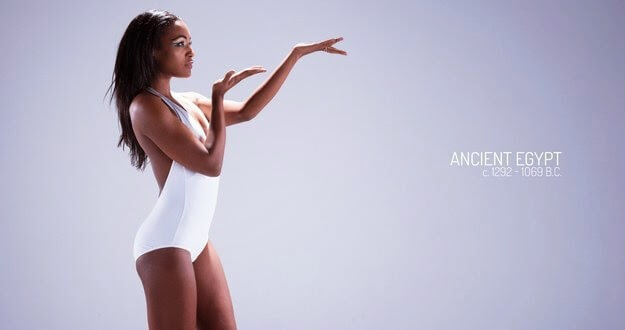 ¿Quieres saber cómo ha evolucionado el cuerpo "ideal" de la mujer desde el año 1292 A.C (época del Antiguo Egipto) hasta hoy?
Do you want to know how the stardard of beauty for women has changed throughout history?
11 mujeres, a través de su cuerpo solo cubierto por un body blanco, nos hacen un recorrido por 11 grandes épocas de la historia:
Antiguo Egipto, Grecia clásica, Dinastía Han, Renacimiento Italiano, Época Victoriana, años 20, Edad de Oro de Hollywood, Años 60, Supermodelos, Heroin Chic y Belleza Postmoderna de hoy.
Sus figuras desde más rellenitas, con más o menos caderas, mucho o poco pecho, musculadas, hasta flacuchas y andróginas... demuestran cómo el canon de belleza ha variado según los ojos de la sociedad y momento histórico en el que han vivido.
La iniciativa es de
BuzzFeed
y está dando la vuelta al mundo.
11 models show us how "perfect" women's body types have been determinated by the moment and society they lived in. This

BuzzFeed's

idea is rocking the world.