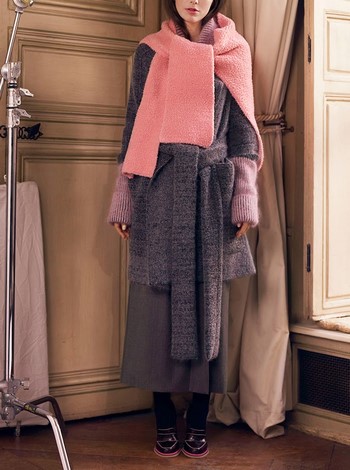 Mientras medio mundo habla de la tendencia de los ponchos y enormes fulares a modo de manta - en especial del de Burberry Prorsum con las iniciales personalizas que, debo decir, me encantó sobre pasarela pero, ahora, de tanto verlo le estoy cogiendo hasta manía- yo os propongo hablar de otra alerta fashionista que está menos vista y es muy más original: la de convertir jerseys en bufandas.
While the world speaks about the ponchos' trend - especially about the Burberry Prorsum model - Here I am with another trend alert quite more original: wearing sweaters as scarves.
La idea es de
Sonia
Rykiel
y
Christophe
Lemaire
y a mi me encanta cómo queda. Además de lo práctico y económico que supone poder dar doble uso a una misma prenda. Sobre abrigos y chaquetas en tonos y estampados diferentes o siguiendo la gama de color encima de otro jersey igual o parecido. ¡Todo vale! Depende de ti y de los jerseys que tengas. ¿Te atreves? ¡Yo sí!
Sonia Rykiel and Christophe Lemaire proposed it on their catwalks and I think it's an great idea, not only comfy but also cheap and easy to wear. Are you ready? I am!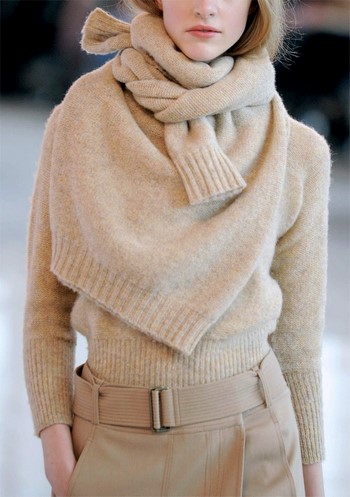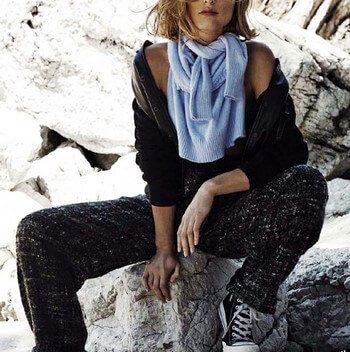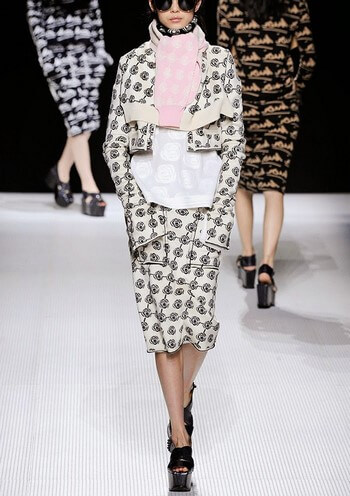 Sources: style.com, Sonia Rykiel, Christophe Lemaire & Pinterest