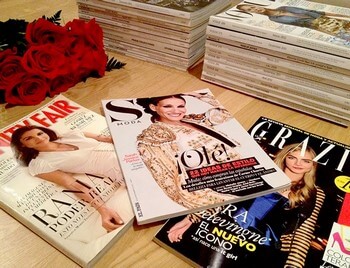 Que levante la mano quien, gustándole la moda, no tiene un (grave) problema de almacenamiento de revistas. Yo, desde luego, no puedo levantarla.
If you love fashion I bet you have a magazines storage problem as I do.
No sé cuántas tengo, casi es mejor ni contarlas porque son muchas. Los "montoncitos" que en un principio quedan ideales en casi cualquier sitio, hace tiempo que tuvieron que replegarse a estanterías, altillo de armarios, cajones y.... sí, con todo el dolor de mi corazón, al trastero. Antes de nacer mi bebé, fui amenazada (casi de muerte) para que hiciera una limpieza en profundidad porque había que vaciar la habitación que, hasta entonces, colonizaba yo y mis "montoncitos" de revistas (entre otras cosas). Y debo reconocer que, aunque me costó, accedí e hice una buena criba. Pero los meses pasan, tantos como 34 en los que, evidentemente, he seguido comprando y acumulando papel fashionista.
¿Cuáles guardo? Casi todos los números de

Vogue España

, con quien tengo una cita cada mes. Algunos especiales y portadas que me han sorprendido de

Woman

,

Elle

y

Telva

. Números en los que aparecen marcas/proyectos para los que he trabajado o entrevistas/reportajes de amigos que admiro y quiero. El primer ejemplar de esperados lanzamientos, algunos hoy desaparecidos, que considero pequeños tesoros. Ediciones internacionales que me han traído, me he comprado aquí o he aprovechado para comprar en algunos viajes... siempre encuentro excusas para autojustificarme del porqué no puedo deshacerme de ellas. ¡Pero es que no puedo!
I don't know how many I have, it's better not thinking about it. At the beginning the "piles" were a deco perfect touch almost anywhere. Now there are magazines every where: bookshelves, cupboards, boxes... What issues I keep? All of Vogue Spain, some special issues from Elle,Woman and Telva. The ones where appear brands / projects I've worked for, international issues friends have brought me or I bought during a travel ... I always find excuses for keep as much magazines as I can.
Debo asumirlo, tengo un problema y necesito solucionarlo. Por eso, hace unos días, después de recibir otra amenaza (de muerte) al organizar la "vuelta al cole", me puse a buscar ideas de cómo almacenar revistas y he aquí lo que, de momento, he encontrado.
I know, I have a problem... That's why few days ago I started looking for magazines storage ideas. And here is what I've found so fa
r.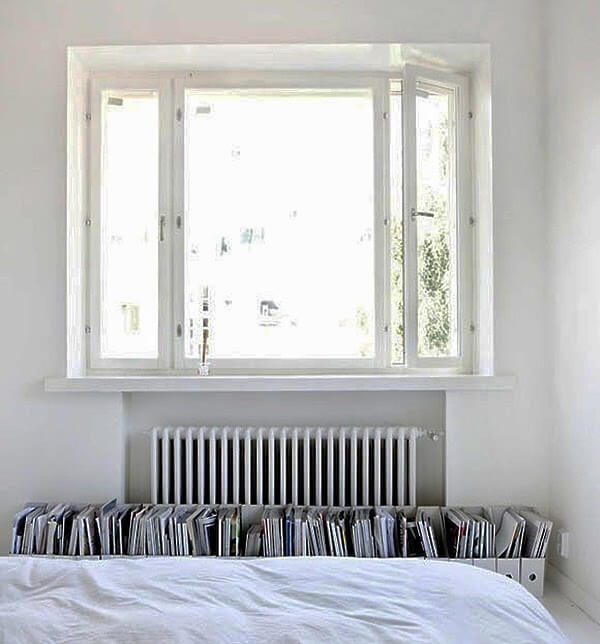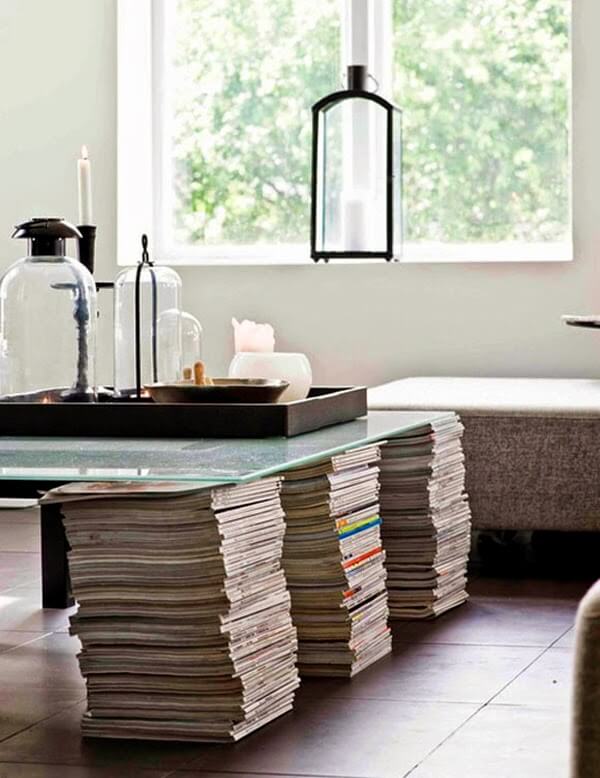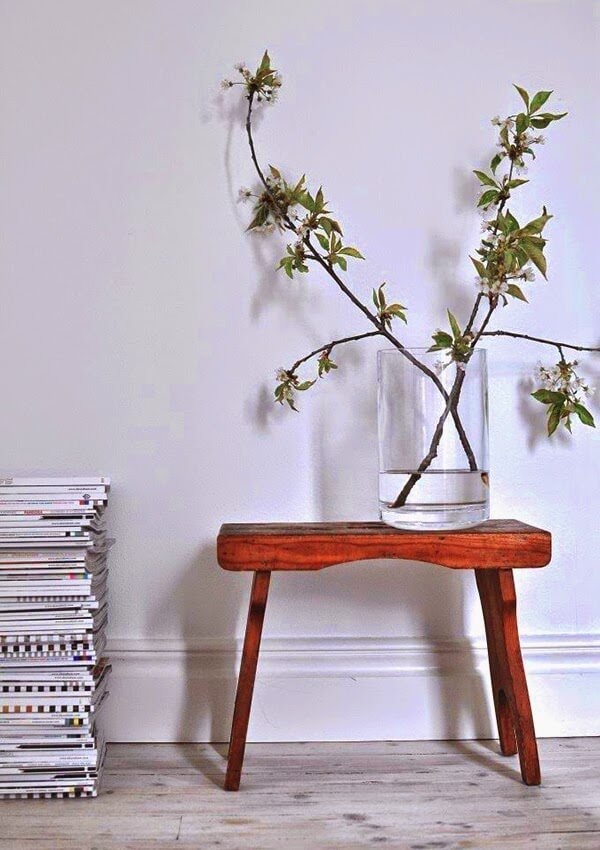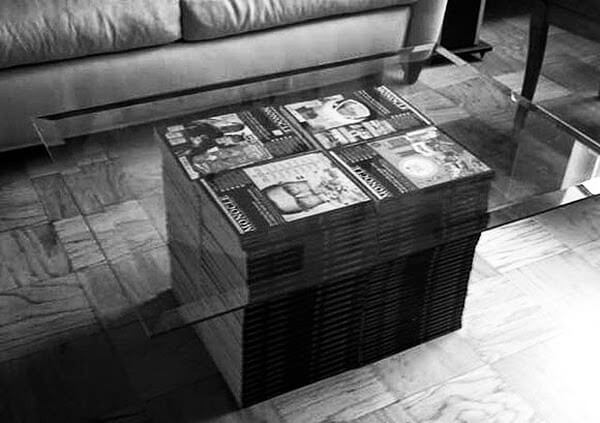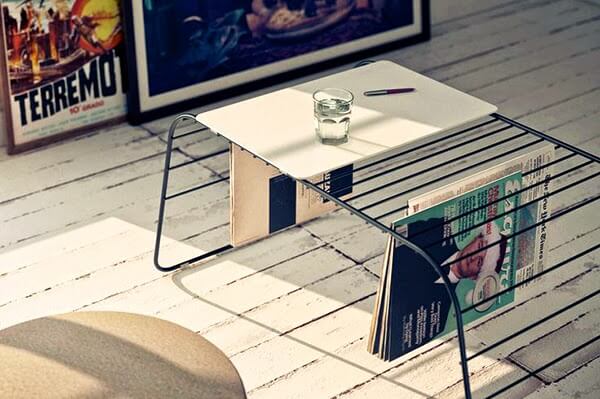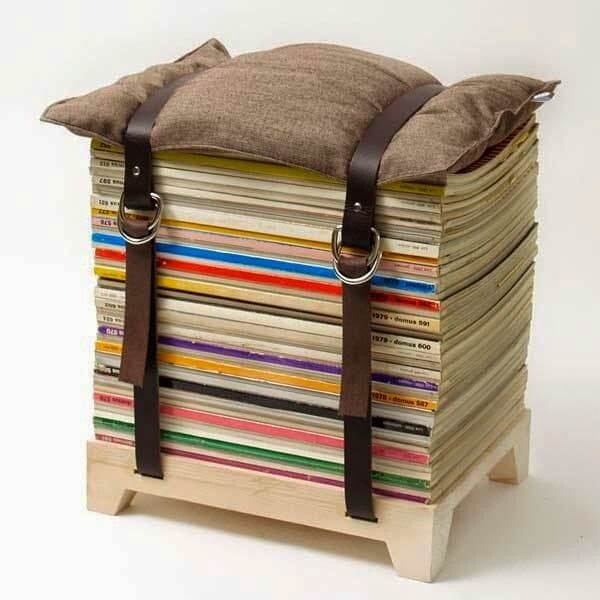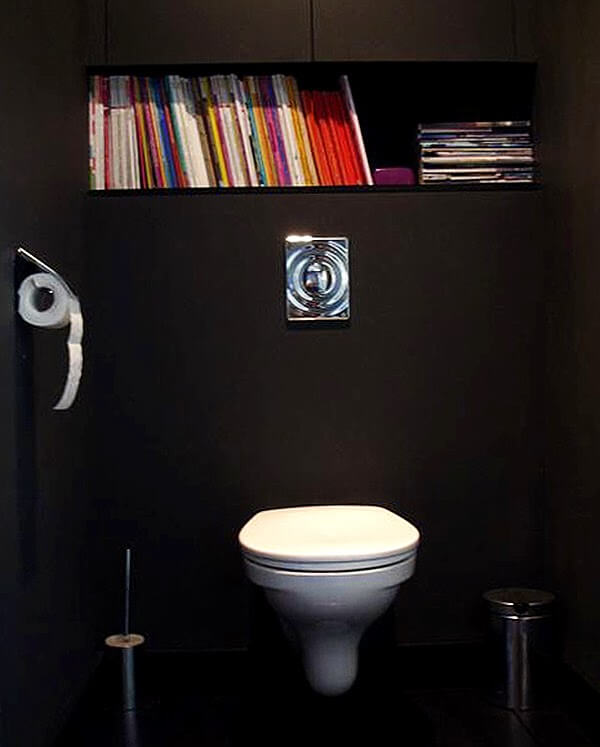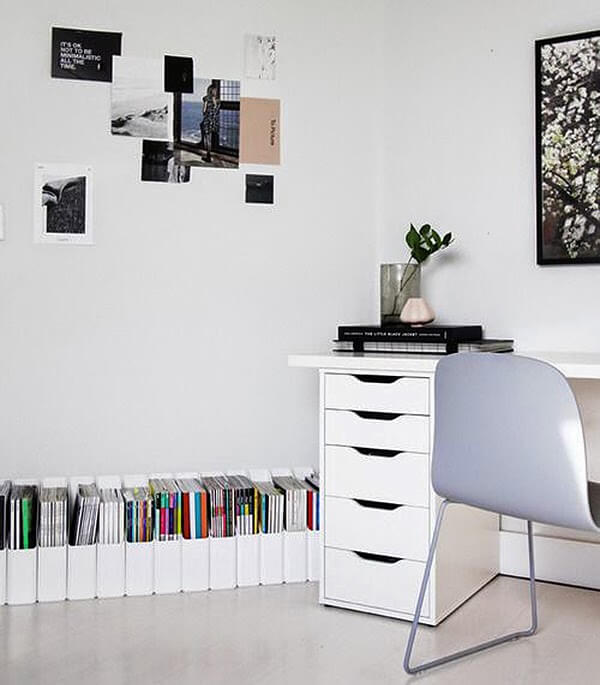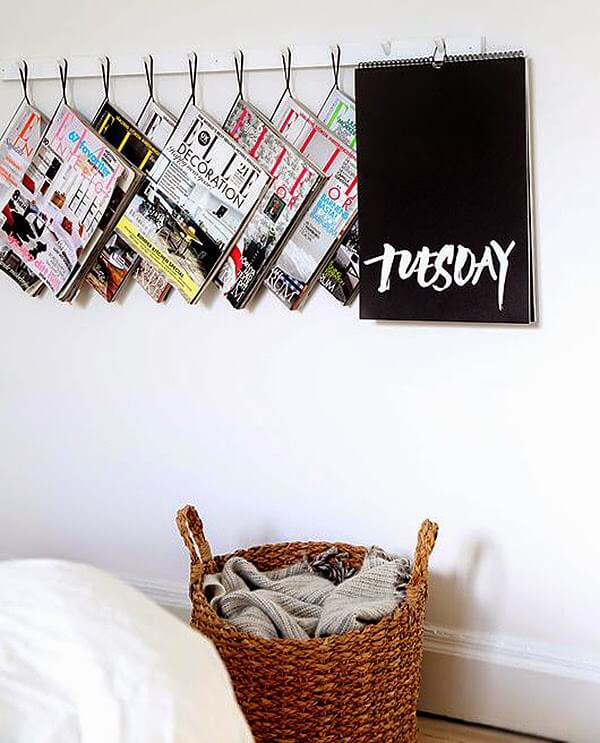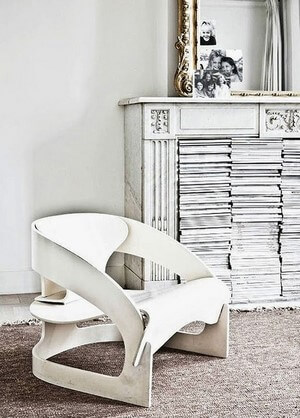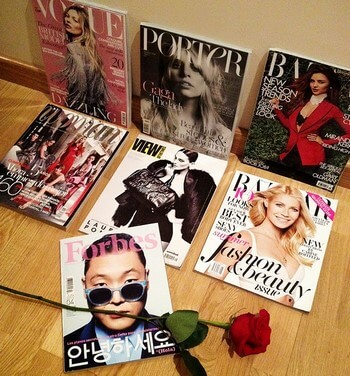 Un casa siempre es más bonita con revistas y flores.
Home is prettier with magazines and flowers.