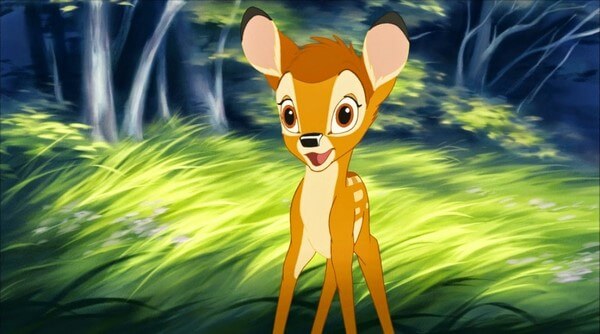 Si el 13 de agosto de 1942, día que se estrenó la película Bambi en Estados Unidos, alguien le hubiera dicho al señor Walt Disney que su inocente cervatillo de cola blanca se convertía en un icono del mundo de la moda 72 años más tarde, apuesto a que no se lo hubiera creído ni él, ni nadie.
If on August 13th 1942, date in which "Bambi the movie" was released in the United States, someone had told Mr. Walt Disney that its innocent whitetail deer would become an icon of the fashion world 72 years later, I bet neither him nor anyone else have believed it.
Cuando

Givenchy

subió a la pasarela el, ahora, archi-famoso, "Bambi-suéter" de su colección AW13 (como os conté

AQUÍ

),

medio mundo se enamoró de la propuesta y muchas fueron las marcas low cost que sacaron réplicas para satisfacer tal demanda. Un año más tarde, este símpatico cervatillo sigue siendo tendencia.
When Givenchy put a Bambi sweater in its AW13 catwalk (as I told you

HERE

)

everybody fell in love with it and many low cost brands made similar designs to meet such demand. One year later, this cute deer is still on the fashion loop.
Eleven

París

lanza

colaboración con

Disney

en forma de colección cápsula formada por sudaderas y camisetas donde además del pequeño Bambi destaca, siguiendo el estilo de las camisetas de deporte americanas, el número 42. Número que representa el año del lanzamiento de la película.
Elevan

Paris

collaborates with Disney in a capsule collection of t-shirts and sweatshirts where not only this lovely deer is printed. This collection has also its own backnumber model inspired by american sport jerseys. Number 42 represents the year of Bambi's film release.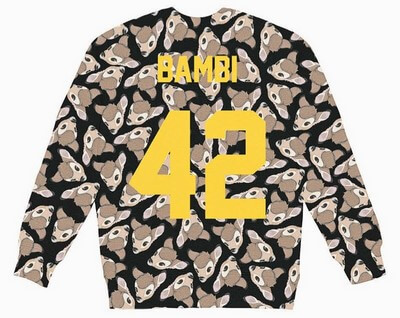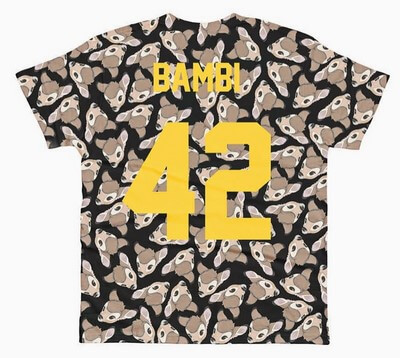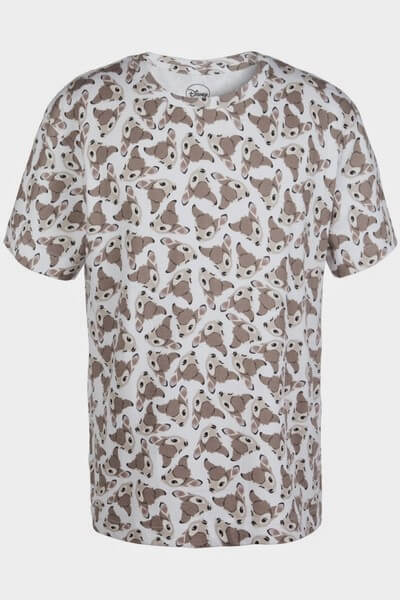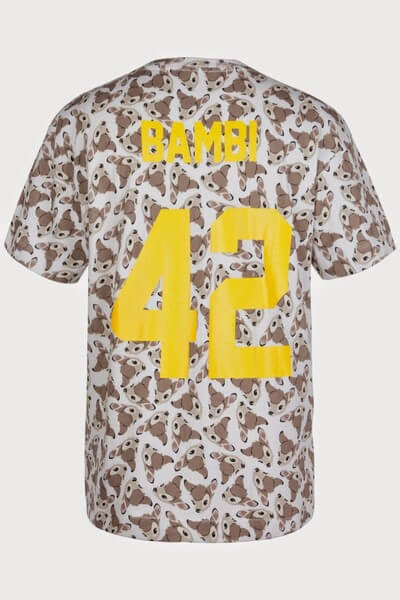 P.D: Fans de Bambi, estad atentos porque colección sale a la venta a finales de este mes y tiene pinta de ser otro gran éxito.