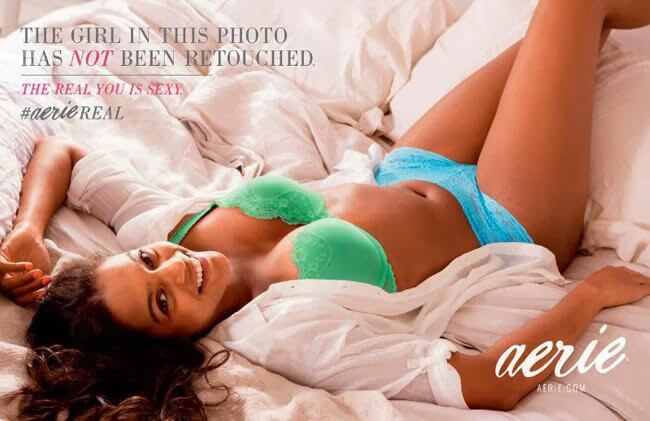 Aerie

,

la firma de lencería de

American Eagle Outfitters

, le planta cara al Photoshop y lanza su campaña primavera-verano 2014 donde mujeres reales, sin ningún tipo de retoque, son las protagonistas. Ni supermodelos, ni cuerpos tan perfectos como falsos. Aerie apuesta por una belleza real, natural, sin artificios y lo deja muy claro a través de su slogan "The real you is sexy".
Aerie, American Eagle Outfitters' lingerie brand says no to Photoshop in its SS14 campaign chosing real women with no digital retouch at all. Neither supermodels, nor perfect-fake bodies, Aerie prefers natural beauty and says it out loud through the claim "The real you is sexy".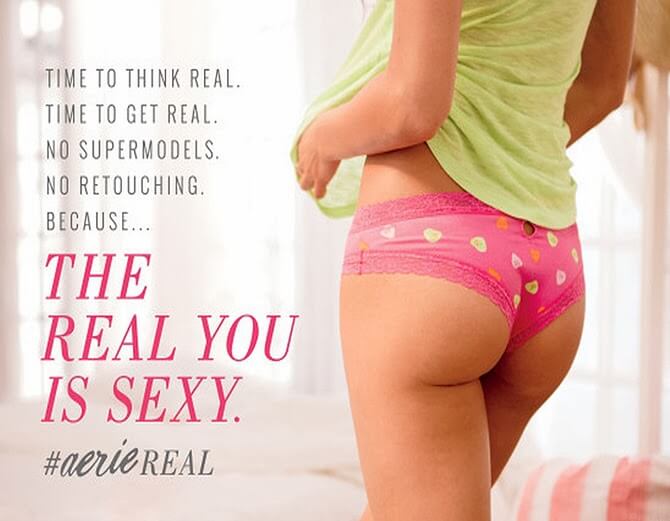 Realizada por el fotógrafo John Urbano, esta campaña quiere demostrar que la mujer real es sexy. Que las curvas, pliegues y posibles "imperfecciones" dan lugar a imágenes más bellas que las que pasan por el exagerado filtro del retoque digital. Y yo estoy de acuerdo. ¿Cuántas portadas, editoriales y fotos no habremos visto donde casi no se reconoce a la modelo?
Realized by the photographer John Urbano, this campaign aims to show that real woman is also sexy. Curves or possible body "imperfections" are more beautiful than the excessive retouched images. And I agree. How many covers, editorials and photos have we already seen where due to photoshop the models are hardly recognized?
Mujeres del mundo: ¡estemos orgullosas de nuestro cuerpo y sintámonos bien con nosotras mismas! Porque la perfección que vemos en las revistas está muy lejos de ser real.
Women from anywhere around world: we must be proud of our bodies! Because the perfect bodies that appears in magazines are far from being real.