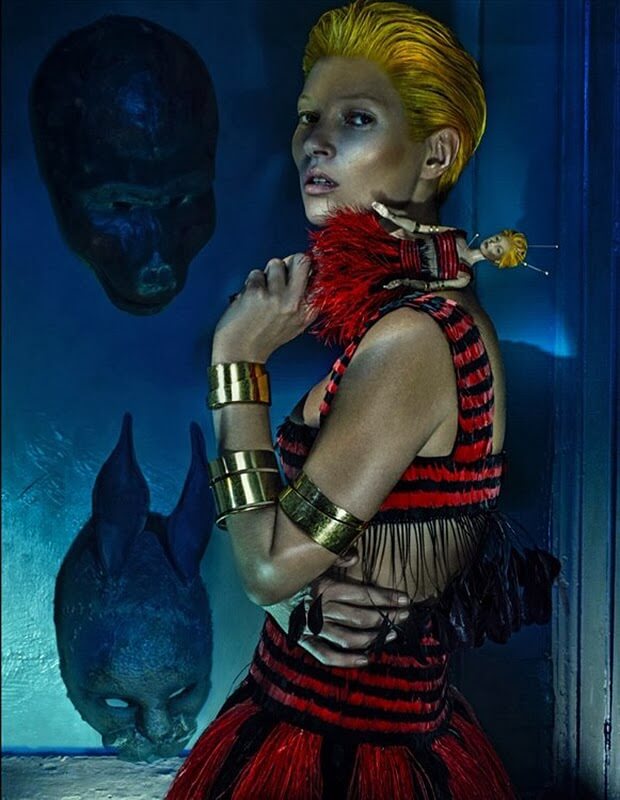 Menudo campañón. ¡Qué perfección! Los diseños de Sarah Burton. La modelo-diosa Kate. Y el arte del fotógrafo Steven Klein. No se le puede poner ni un 'pero'.
La batalla está a punto de empezar, no importa. Con una guerrera así, que luce como nadie la complicada mezcla de estilos entre lo punk y lo tribal, no hay nada que temer. La victoria está asegurada.
This is an amazing campaign. Sarah Burton's designs. The goddess Kate. And the great photographer Steven Klein. The battle is about to begin, but with a warrior as Kate who wears in such a perfect way the complicated mix of styles between punk and tribal, there is nothing to fear. Victory is assured.