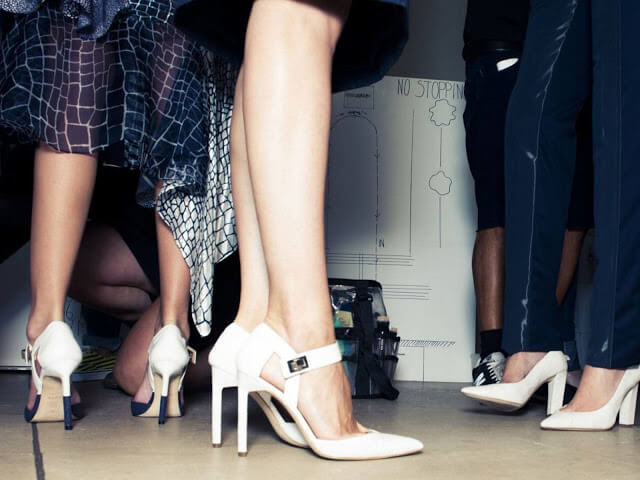 Pensar en zapato blanco, hasta hace no tanto, era pensar en zapato de novia o, con todos mis respetos, en zapato de poco gusto. Pero los pensamientos, como la vida, cambian, ¡vaya que si cambian!
Thinking about white shoes until not so long meant thinking about wedding or with all due respect, tacky shoes. But thoughts change, oh yes they do!
Aunque apareció, un tanto tímido, la temporada pasada, poco a poco se ha ido ganando a los pies de las trendsetters y ya no hay quien le pare. Este verano, el zapato blanco será el centro de todas las miradas.
Although their first appearances took place last season, they have gradually been gaining the trendsetters' foot, and nowadays no one who can stop them. White shoes are the chic choice this summer.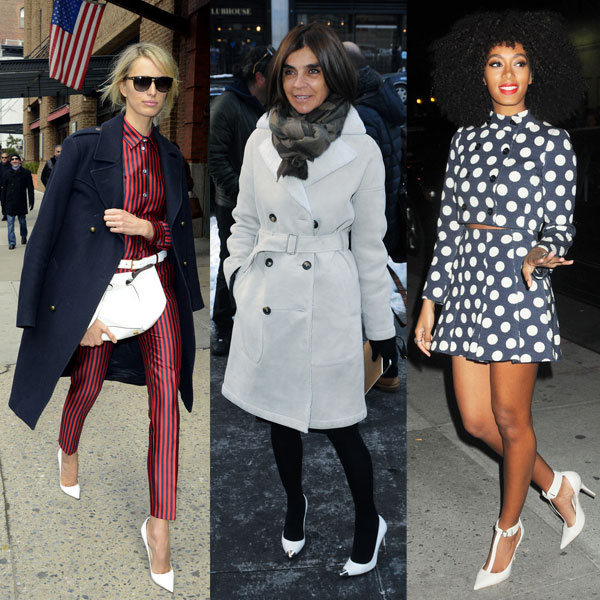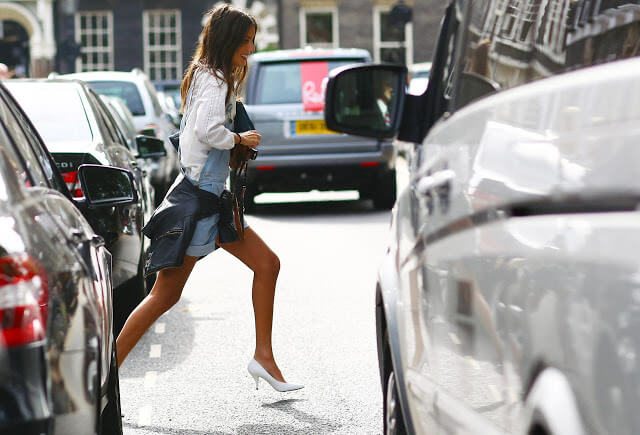 Stilettos, sandalias, peeptoes, cuñas... todo vale con tal de que su color sea blanco, pero no blanco roto, tiene que ser blanco nuclear. Tanto es así, que con él puedes permitirte lincencias tan extravagantes como lucirlo con medias negras (tupidas o más transparentes) o lo que jamás hubieras pensado hacer, combinarlo con pantalones de deporte.
Stilettos, sandals, peep-toes, wedges ... any style is perfect as long as their color is white. You can even wear them with black tights (thick or transparent) or, believe it or not, with sweatpants.
Si antes el zapato negro era el que funcionaba con y para todo, ahora resulta que el blanco, es el nuevo negro. ¡Quién nos lo iba a decir!
If black shoes were always the pefect option for any ocassion and look, now it seems than white is the new black. Can you believe it?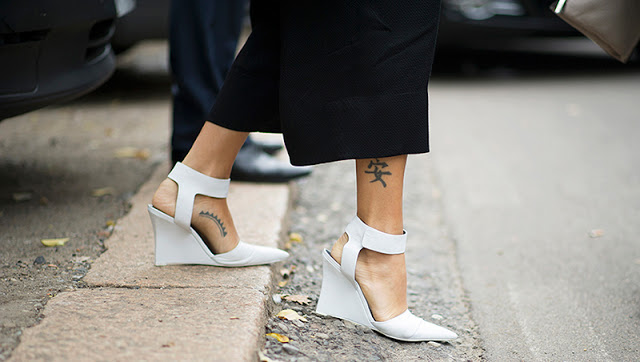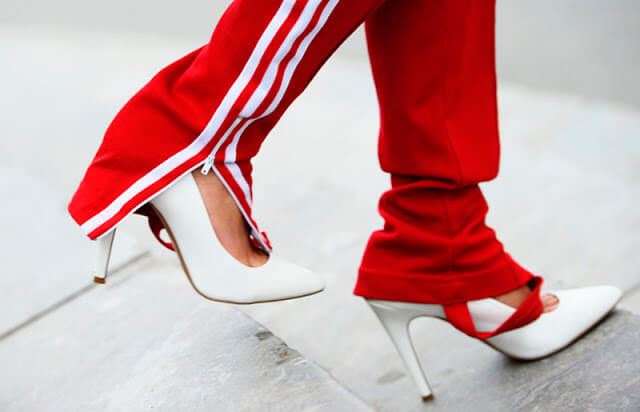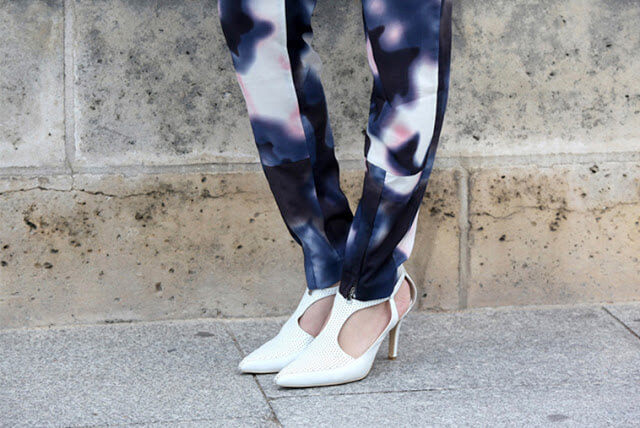 Pues hubo alguien que lo dijo, sí, y hace tiempo además. Tal vez fuimos nosotros los que no supimos escuchar. Hablo de Carrie Bradshaw y la estilista Patricia Field, ese tándem perfecto que a lo lago de la serie "Sex & the City" y también en la primera película, nos deleitaban con lecciones de estilismo y tendencia
como éstas.
Yes, you should believe it! Because time ago two persons told us so. I'm talking about Carrie Bradshaw and the stylist Patricia Field, the perfect tandem who gave us so many lessons about styling and trends as follows.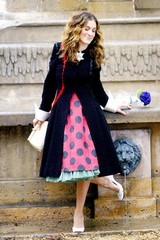 ¿Queremos, ahora, al zapato blanco para amarlo y respetarlo todos los días de
nuestra vida?
Yo, sí quiero.
Would you take now white shoes to hold and love them from this day forward until death do us part? I say, Yes, I do
.